A review of the Nevada Governor's Office of Economic Development report on in-demand occupations, quickly reveals that LPNs and RNs are both included within the Top 100 List. If LPNs are already one of the most sought-after professionals in the state, why are so many interested in becoming BSN-educated RNs?
<!- mfunc feat_school ->
Featured Programs:
Sponsored School(s)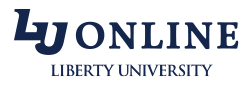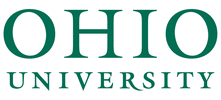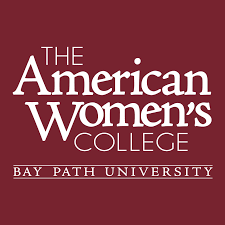 <!- /mfunc feat_school ->
In sorting through occupational statistics provided by the U.S. Department of Labor, the answer becomes quite obvious: RNs simply enjoy better job prospects, career mobility, and bigger paychecks. We're talking six-figure salaries, way more positions, and more demand for their skill set. The numbers speak for themselves…
LPNs in Nevada
Employment growth projection through 2024: 17%
Annual job opening projection through 2024: 110
Average annual salary range: $43,200-$67,310
Typical entry-level education: postsecondary certificate
Vs.
RNs in Nevada
Employment growth projection through 2024: 19%
Annual job opening projection through 2024: 860
Average annual salary range: $64,400-$108,480
Typical entry-level education: bachelor degree
It's also worth noting that Nevada is recognized as being in the top-10 highest-paying states for RNs. So once you've completed your LPN-BSN program, you'll want to stick around so you can take advantage of some of the biggest paychecks available to RNs anywhere.
Hiring Preferences for BSN-Educated Nurses
In August 2016, the American Association of Colleges of Nursing (AACN) released the results of a survey showing that 97.9% of employers prefer hiring BSN-educated nurses, and 54% have established the BSN as a minimum requirement when hiring nurses to fill open positions.
And according to a recent piece published by Nevada State College entitled Nursing Outlook for 2017,some hospital and nursing school employers are willing to keep job vacancies open for as long at it takes for BSN-educated candidates to come along, rather than settle for lesser qualified candidates.
Exploring the LPN-BSN Options Available to Nevada's Practical Nurses
In the absence of a formal LPN-to-BSN option in Nevada, Chamberlain University in Las Vegas is allowing LPNs to access their accelerated BSN program even though the program is not specifically designed for LPNs.
In the future, LPNs will likely find more options available here, but in the meantime online LPN-BSN programs provide a good solution since onsite options are so limited. The Nevada Action Coalition is working closely with the Robert Wood Johnston Foundation to explore integrated nursing education pathways that will enable community colleges to develop BSN programs.
The admission requirements for LPN-BSN programs are similar regardless for both online and campus-based programs. Applicants are typically required to show proof of an active, unrestricted license to qualify for enrollment. Most schools also transfer in credits for LPNs that achieve high scores on proficiency examinations, effectively granting credit for knowledge and competencies they can demonstrate they've already mastered. This efficient approach makes sure you'll never double up on coursework and training for something that's already part of your skill set.
Coursework Requirements
LPN-BSN programs usually take about three years to complete, and most of the curriculum will center around clinical training hours.
A constant of most all LPN-BSN programs resides in their core nursing coursework. Here are classic examples of these core requirements:
Fundamentals in Patient Care
Maternal-Child Nursing
Pediatric Nursing
Mental-Health Nursing
Adult Health I
Adult Health II
Community Health Nursing
Health Assessment
Clinical Requirements
Most of your LPN-BSN instruction happens during your clinical training hours. During this portion, you will work closely with patients and professionals alike in various health care sites. Some schools provide clinical placements while others will ask that you locate your own. You're likely to find that the hospital you currently work for is a recognized as clinical training site, and that most or all of your hours can be completed in the familiar setting you work in every day. That's right, you could potentially get credit applicable toward your BSN while you work.
Some of the local employers that facilitate clinical training for students of online post-licensure BSN programs include:
Seven Hills Behavioral Health Hospital
Sunrise Hospital & Medical Center
University Medical Center of Southern Nevada
Health & Human Services Department—Carson City
Red Rock Behavioral Health Hospital
Nevada Health Facilities Edu
Rose Dominican Hospital
Valley Hospital Medical Center
How to Migrate from an LPN to RN License Through the Nevada State Board of Nursing
The Nevada Board of Nursing requires all RN licensure applicants to complete an approved nursing program, but that program does not have to be located in Nevada. Therefore, if you graduate from an online or out-of-state LPN-BSN program you can certainly qualify for your RN license. It's always wise to check with the Board to be sure your program meets approval.
As you approach the end of your LPN-BSN program, follow these steps:
Register for your NCLEX-RN examination through the Pearson Vue The registration fee is $200.
Create an account and submit a RN licensure application using the Nevada Nurse Portal available through the Board of Nursing website. The application fee is $100.
Submit to a criminal background check via the Board's fingerprinting process.
After receiving an Authorization to Test notification from Pearson Vue, schedule your NCLEX-RN examination.
Upon passing the NCLEX-RN examination, the Board will issue you a RN license.