In looking through recent reports from the New Mexico Department of Workforce Solutions, it immediately becomes clear why so many LPNs are racing to get BSNs here. By getting a bachelor degree, a practical nurse can rise in the ranks to become a top tier RN, which is one of the best jobs in the state.
First of all, registered nursing is expected to experience a job growth rate of 16.9% during the ten-year projection period ending 2024, which makes it one of the fastest growing professions in New Mexico. The same cannot be said for practical nursing.
<!- mfunc feat_school ->
Featured Programs:
Sponsored School(s)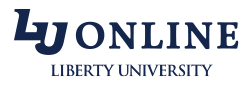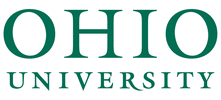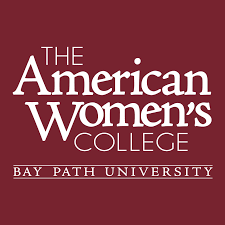 <!- /mfunc feat_school ->
And even more exciting, registered nursing is the #1 highest-paying occupation with the most annual job openings right now. Not only do New Mexico's RNs receive a median annual salary of $64,710, but there's expected to be around 660 new job openings available to anybody with an RN license in the years leading up to 2024. LPNs didn't even make the list.
Some would argue that since RNs don't really need a BSN to practice in New Mexico, why bother with a more expensive and time-intensive degree than is required to meet the basic requirements? You already know the answer: A BSN is vastly preferred by employers, they're willing to pay for that preference, and it's fast becoming the new standard for RN education. In fact, many employers now only hire BSN-educated RNs or require RNs to earn a BSN within a few years of hiring them. Other employers simply pay RNs with BSNs higher salaries than those without them.
In the summer of 2018, local employers posted RN job openings on simplyhired.com stating a preference for a BSN, or otherwise requiring it. The highest starting salary offers go to experienced bachelor's-educated RNs:
Presbyterian Healthcare Services ($50,000-$68,000)
UNM Hospitals ($59,000-$84,000)
Becton Dickinson & Company ($84,000-$110,000)
Alta Vista Regional Hospital ($56,000-$75,000)
Olimpo Services ($65,000-$88,000)
Qualifying for an LPN to BSN Program, and What to Expect Once You're In
Since New Mexico is still developing LPN-BSN degree programs, practical nurses here will need to consider alternatives to conventional campus-based programs. Online options certainly do exist and provide the perfect opportunity to earn your degree while maintaining your work obligations. Another option is to check with colleges and universities in neighboring states that welcome transfer students into their LPN-BSN programs.
Most LPN-BSN programs have similar admission requirements. In general, you can expect some combination of the following:
Graduation from an accredited practical nursing program
A current and valid LPN license
A GPA of 2.5 or higher
LPN-BSN programs require incoming students to complete several prerequisite courses in subjects such as chemistry, biology, psychology, and college writing before beginning the core RN coursework and training. In all cases, you'll get to transfer in any prerequisite credits you've already earned to avoid repeating courses you've already taken – that's the whole idea behind the LPN-BSN path.
Once you've been accepted into a LPN-BSN program, your education will be separated into two main components: classroom instruction and clinical training. However, most of your time will be spent visiting health care sites where you will participate in vigorous clinical rotations. At the conclusion of the LPN-BSN program you should be absolutely ready to pass the NCLEX-RN examination needed to get RN licensed in New Mexico.
Core LPN to BSN Coursework Requirements
The nucleus of any LPN-BSN degree curriculum is its core nurse courses. Instead of prerequisites, general science classes or voluntary electives, these mandatory courses focus on specific aspects of the BSN nursing experience. Typical examples of these courses include:
Transition from LPN to BSN
Comprehensive Health Assessment
Professional Nursing Synthesis
Nursing Care for Adults
Mental Health Nursing
Community Health Nursing
Nursing Leadership
Reflective Nursing Practice
LPN to BSN Clinical Requirements
Each school has their own rules regarding where you will fulfill clinical requirement hours. If you commute to a nearby out-of-state program, you might need to complete them in that state. Some schools that offer distance learning LPN-BSN degrees may allow you to participate in clinical rotations in your local community instead. It's also worthwhile to find out if you're able to get clinical hour credits at your place of employment, which could save valuable time.
Major health care centers in New Mexico that could serve as great clinical sites include:
Presbyterian Medical Services
DaVita Medical Group—Urgent Care
Crownpoint Health Care Facility
Albuquerque Heights Healthcare and Rehab Center
Taos Primary Care & Pediatrics
Aspen Medical Center
First Choice Community Healthcare
Silver Health CARE—Family Clinic
How to Migrate from an LPN to RN License Through the New Mexico Board of Nursing
Take your career to the next level after completing your LPN-BSN program by getting RN licensure in New Mexico. Thankfully, the New Mexico Board of Nursing makes this process painless. Just complete the following requirements:
Upon graduating from a LPN-BSN program, request your official be sent to the New Mexico Board of Nursing for review.
Complete a criminal background check through Gemalto Cogent. There is a $44 fee.
Register for the NCLEX-RN examination with Pearson Vue.
Submit an application to the Board. There is a $150 fee.
Receive your Authorization to Test form from Pearson Vue and schedule your NCLEX-RN examination.
Once you've successfully passed examination, the Board with issue a RN license.
Incentive Programs for LPNs Earning BSNs in New Mexico
The New Mexico Department of Higher Education has a Nursing Loan For Service program to help pay for your LPN-BSN degree. In exchange for working in an underserved area of the state, nurses can receive up to $12,000 in loan reimbursement funds for each year of employment. This program is only available to New Mexico residents and can be renewed for four consecutive years.  Examples of these shortage areas include:
Community Health Centers
Homeless Healthcare Centers
Indian Health Service
Rural Health Clinics
Federally Qualified Health Centers