A report published by the American Association of Colleges of Nursing states that baccalaureate-educated RNs demonstrate a higher level of practical skill, and are capable of applying it to the complex problems that challenge today's nursing workforce. In response to research like this, the Institute of Medicine has called for a minimum of 80% of the national RN workforce to be BSN-educated by 2020.
<!- mfunc search_btn -> <!- /mfunc search_btn -> <!- mfunc feat_school ->
Featured Programs:
Sponsored School(s)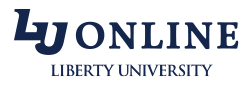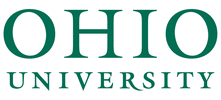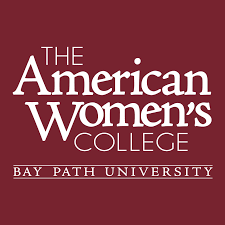 <!- /mfunc feat_school ->
The New Mexico Action Coalition has been formed to encourage New Mexico's nursing students to achieve heightened standards of excellence, encouraging all RNs to achieve a Bachelor of Science in Nursing, at minimum.
The New Mexico Board of Nursing regulates the nursing education program requirements throughout New Mexico. As the Board responsible for issuing RN licenses to eligible candidates in the state, the Board acknowledges the BSN as the preferred path to RN licensure.
New Mexico Bachelor of Science in Nursing Pre-Licensure Programs
Among the Bachelor of Science in Nursing degree programs that are approved by the New Mexico Board of Nursing are some BSN fast-track programs, which students can complete in 16-20 months.
Generally, New Mexico nursing students will first be admitted to the school as a pre-licensure nursing student upon the basis of their high school diploma and letters of recommendation. After entering the pre-licensure nursing programs, students will complete nursing prerequisite courses, and then they will then be eligible to apply to the BSN program.
To be accepted into New Mexico BSN programs, students must meet the following admissions criteria:
Complete all nursing prerequisite courses
Hold a minimum 2.75 GPS in required courses
Pass HESI Examination
These New Mexico BSN programs may be offered totally on-campus, or online in a distance education format. Many on-campus BSN programs offer their Bachelor of Science in Nursing program at multiple campuses, including, but not limited to, those located in the following New Mexico cities:
Albuquerque
Las Cruces
Phoenix
Tucson
Grants
Program Requirements and Structure
Most New Mexico BSN programs require students to complete between 122 and 124 credits of general education, nursing prerequisites, and nursing core courses, which are governed by the New Mexico Nursing Education Consortium. For example, the courses may be divvied up as follows:
General Education – 36 credits
Nursing Prerequisites – 18 credits
Nursing Courses – 68 credits
Nursing prerequisites lay the foundation for baccalaureate-level nursing core courses. Some prerequisites include, but are not limited to, the following:
Anatomy and Physiology
Pathophysiology
Introduction to Microbiology
Human Growth and Development
Medication Math
Principles of Nutrition
After being fully accepted into a New Mexico BSN program, BSN students will be eligible to take nursing core curriculum, which includes the following courses:
Introduction to Professional Nursing
Fundamentals of Nursing
Health Assessment
Information and Technology in Nursing Practice
Gerontological Nursing Care
Adult Health
Pharmacology
Psychiatric Nursing
Obstetrical Nursing
Evidence Based Practice
Pediatric Nursing
Community Health Nursing
Pharmacology II
Health Care Law and Ethics
Leadership in Nursing Practice
Nursing Concepts Synthesis
Clinical Integration Education
Most New Mexico BSN programs require around 1000 hours of clinical education experience. These clinical hours may be completed in local hospitals, healthcare facilities, and in simulation labs. Some universities will offer clinical education at on-site medical centers, and other universities allow students to choose clinical sites from hospitals close to home, including, but not limited to, the following:
UNM Hospital – Albuquerque
Heart Hospital of New Mexico – Albuquerque
Eastern New Mexico Medical Center – Roswell
Lovelace Regional Hospital – Roswell
<!- mfunc search_btn -> <!- /mfunc search_btn ->
Submitting an Application for New Mexico Registered Nurse Licensure
After graduating from a BSN program, students may apply for a New Mexico RN license by examination. To do so, they will need to complete the following steps:
Submit New Mexico RN/LPN Examination Application
Have Nursing School Submit Original Transcripts
Request Course-by-Course Credential Review
Provide Verification of English Competency
Register for and Pay $44 for Criminal Background Check
Pay $110.00 Application Fee
Applicants may submit all application materials to the New Mexico Board of Nursing at the following address:
6301 Indian School Road NE
Suite 710
Albuquerque, New Mexico 87110
Passing the New Mexico NCLEX-RN Exam
Once RN applicants have submitted the examination application, they will be ready to register for the NCLEX-RN Exam with Pearson VUE. After registering for the exam with Pearson VUE, the New Mexico Board of Nursing will issue applicants an Authorization to Test (ATT) letter, and they will be able to schedule an exam date and time at any of the Pearson Professional Centers located in and around New Mexico, including those located in the following cities:
Albuquerque
El Paso
Amarillo
Lubbock
As of April 1, 2013, the New Mexico Board of Nursing has raised the passing standard for the NCLEX-RN from -.16 logits to 0.00 logit. The Board raised the passing standard in order to ensure nursing excellence and patient safety.
Internship and Career Opportunities for BSN-Prepared RNs
BSN-educated RNs are eligible for more advanced career opportunities than ADN-educated RNs, and are shown preference even for standard staff RN positions. RNs with a baccalaureate-level education are eligible for nursing management, supervision, education, and public health jobs throughout New Mexico. For example, the following list shows just a few of the jobs open to BSN-educated RNs in New Mexico in February 2015:
Director of Nursing – Corizon, Inc., Albuquerque
Ambulatory Care Nurse Manager – Pueblo of Jemez
Clinical Nutrition Manager – Aramark, Santa Fe
Nurse Manager – UCONN Health Center – Farmington
Along with this, many New Mexico hospitals offer incredible opportunities for professional development through clinical internships designed to prepare them for clinical specialty practice. The following is just a short list of New Mexico hospitals offering benefits such as these:
Dr. Dan C. Trigg Memorial Hospital – Tucumcari
Dr. Dan C. Trigg Memorial Hospital is dedicated to changing with the community's needs. To ensure top-notch nursing care, Dr. Dan C. Trigg offers post-graduate clinical residencies in the following areas:
Women & Children
Cardiology
Critical Care
Medical/Surgical
Hospice
University of New Mexico Hospitals – Albuquerque
Dedicated to nursing excellence, research, and education, the University of New Mexico Hospitals offer nursing extern programs for nurses that are in their first semester of an acute care clinical course. These extern programs include assignments in the following fields:
Neonatal
Pediatric
Adolescent
Adult and Geriatric
Along with this, these hospitals offer a MSN Nurse Residency Program, designed to fill the gap between school and clinical practice for baccalaureate-prepared RNs.
Presbyterian Española Hospital – Española
Presbyterian is dedicated to national excellence, and to pursue nursing excellence, Presbyterian offers educational assistance and leadership development training for employed RNs, including clinical residencies in an array of different nursing fields.