In 2010, the Institute of Medicine released the groundbreaking report, The Future of Nursing: Leading Change Advancing Health, which included a recommendation that by 2020 80% of the nursing workforce should be comprised of BSN-educated RNs. Since then, everyone from state and national nursing organizations to lawmakers to healthcare employers have supported this recommendation and the changes necessary to realize this goal.
You've likely seen this initiative in action, both through advocacy from North Carolina's Nurses Association, and in the trending demand among local employers for BSN-prepared RNs over their ADN counterparts.
<!- mfunc feat_school ->
Featured Programs:
Sponsored School(s)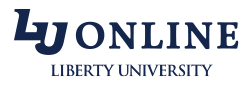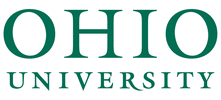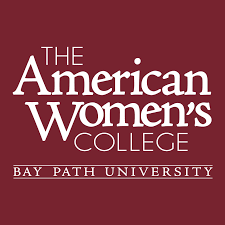 <!- /mfunc feat_school ->
As a member of the healthcare community, naturally you advocate for the highest-quality care for the residents of North Carolina, but state and national initiatives alone aren't enough to make you head back to school for your BSN. Simply put, it has to make good financial sense for you. The time and money required to earn an RN, along with a BSN, are significant, so it must benefit your career, both in the short-term and long-term.
There's only so far you can get, both professionally and monetarily, with your LPN license, which is why you've likely considered earning an RN for some time. And while earning an RN license does come with many advantages, completing only an associate's degree will likely limit you professionally.
With a BSN alongside your RN license, you'll enjoy more professional opportunities in a wide array of specialties and settings. You'll also enjoy the bigger paycheck that comes along with it. Plus, you'll be well-positioned to complete graduate work and become an advanced practice nurse, educator, administrator, or researcher if that's something you choose to do.
And while there is a major time and financial commitment involved with going back to school for your BSN, many colleges and universities have begun offering unique LPN-BSN programs designed to reward licensed LPNs for their previous education and experience by offering them advanced standing in the program.
And because practical nurses like you must continue to hold down your current job while going back to school, many of these programs are offered completely online. The convenience and accessibility that online programs offer may just be the motivating factor you need to take the leap and become part of a growing number of nurses who are advancing their nursing education and enjoying the benefits that come with a BSN.
Admission Standards and Curriculum Found in LPN to BSN Programs
Traditional pre-licensure BSN programs generally consist of four years of study and 120+ credits, which include theory and clinical practicums that prepare students to become general practitioners who can provide nursing care to diverse populations in a variety of settings.
LPN-BSN programs follow the structure of the traditional BSN; however, they recognize and credit you for your past education and experience, providing you with an accelerated path to earning your degree. With the transfer of anywhere between 10-30 credits, depending on your background, experience, and program requirements, you can complete an LPN-BSN program is as little as 5-6 semesters.
LPN-BSN programs tend to differ quite a bit regarding admission requirements. Of course, you'll need a current LPN license to enter this type of program, with the expectation that you've gained a substantial amount of experience. Some programs clearly state a specific number of years of experience, while others are more concerned with determining specific competencies as a condition for enrollment and rely more on general skills assessments and testing.
Transfer policies also tend to vary significantly from one program to the next. Some programs allot students a set number of transfer credits for their LPN license, while other programs require the transfer of specific credits, provided you've earned at least a 2.5 GPA in those courses.
What remains fairly uniform are LPN-BSN program curriculum requirements. Before you can begin the BSN program, you'll need to successfully complete between 50-60 prerequisites in courses that include:
Anatomy and Physiology
Microbiology
Chemistry for Health Sciences
Statistics
Lifespan Development
Behavior Science
The BSN core, which includes both theory and clinical experiences, comprises the remaining credits of the degree program:
Introduction to Professional Nursing
Health Assessment
Pharmacology for Nurses
Pathophysiology
Child Health Nursing
Mental Health Nursing
Care of Older Adults
Maternal Newborn Nursing
Community Health Nursing
Nursing Leadership and Management
Clinical experiences are an important component of any LPN-BSN program. While many LPN-BSN programs can be completed either partially or fully online, you'll still need to satisfy the program's clinical requirements at sites close to home. Even if you enroll in an  online program through an out-of-state school, you'll get the guidance you need to find placements in local hospitals and clinics. It's more than likely that you'll be able to complete some of the required clinical rotations at your place of employment.
Just a few of the clinical sites in North Carolina that partner with universities in the area and online programs for the purpose of clinical training include:
Duke Raleigh Hospital, Raleigh
Central Carolina Hospital, Sanford
Washington County Hospital, Plymouth
Pardee Hospital, Hendersonville
Kindred Hospital Greensboro, Greensboro
Mission Hospital, Asheville
Cape Fear Valley Medical Center, Fayetteville
Upgrading to an RN License Through the North Carolina Board of Nursing
Once you've completed the LPN-BSN, you'll need to apply for your RN license through the North Carolina Board of Nursing. Access the Nurse Gateway by entering your login to complete the application process (select EXAM APPLICATION).
Once the Board receives and reviews your application and you have completed an application to take the NCLEX-RN through Pearson VUE, you'll receive an Authorization to Test (ATT), at which time you can schedule to take the NCLEX-RN at a Pearson VUE site near you. You'll receive your RN license once you have passed this exam.
Local Employers in North Carolina Help Cover the Cost of Earning a BSN
Many of North Carolina's healthcare employers offer financial incentives to practicing LPNs who want to advance their education. From tuition reimbursement to scholarships to grants, you may be eligible to receive some type of financial assistance from your employer.
For example, New Hanover Regional Medical Center in Wilmington provides tuition assistance for nurses who pursue a course of study that leads to licensure or a degree. Qualify for tuition reimbursement here and you'll receive up to $2,000 per calendar year to cover the cost of tuition, books, and related fees.
Similarly, Cone Health in Greensboro, which operates hospitals that include Alamance Regional Medical Center, Wesley Long Hospital, and MedCenter High Point, offers the Professional Nurse Advancement Program, which includes everything from continuing education opportunities and workshops to tuition reimbursement of up to $2,500 annually for nurses pursuing their BSN.
Contact your employer's human resources office to learn more about financial incentives that may be available to you for returning to school to earn your BSN.