North Dakota needs nurses, but if you're still practicing as an LPN, you could be missing out on some of the best job opportunities available in the state.
As recently as April 2018, Sanford Health – just one major hospital system – had 177 unfilled RN positions in the central and western region of the state. Now consider that just two years earlier in 2016, there were about 700 RN openings statewide for that entire year… looking ahead a couple years, Georgetown University estimates the state will have 4,430 unfilled RN positions by 2020.
<!- mfunc feat_school ->
Featured Programs:
Sponsored School(s)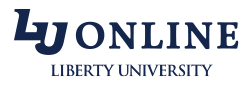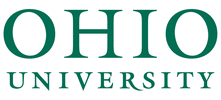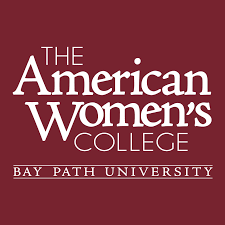 <!- /mfunc feat_school ->
That means serious demand by anybody's math.
As a practical nurse thinking about earning your RN, there may be no better time than now to do it as employers raise salaries and offer other incentives to build and maintain an adequate staff of RNs.
But not all RNs are equally valuable in the eyes of today's healthcare employers. The Institute of Medicine's recommendation that states work toward achieving a national nursing workforce made up 80% of BSN-educated nurses, along with countless studies revealing that care provided by BSN-prepared nurses is linked to lower rates of readmission, infection and mortality, have combined to put BSN-prepared RNs in high demand.
Sure, you can achieve your RN through an associate degree program, but choose a BSN program and you'll not only earn your RN, but you'll qualify for a wider array of job opportunities, more opportunities for management and leadership positions, and a larger paycheck. Plus, if you have aspirations of becoming an advanced practice registered nurse or focusing your career on research, academia, or administration, you'll be better prepared to pursue a master's in the future if you hold a BSN rather than an associate's.
Because of the shift in the healthcare environment and a growing need for BSN-prepared nurses who are better able to handle the demands of an increasingly complex healthcare system, more and more colleges and universities are offering post-licensure LPN-BSN programs designed specifically for practical nurses.
While carrying all the clout of a conventional pre-licensure four-year BSN program, LPN-BSN programs recognize and credit you for your past experience and education providing an accelerated path to earning the credential. This means that depending on the transfer policies of the program, you can complete an LPN-BSN in as little as 5-6 semesters, instead of 8.
And because LPN-BSN programs recognize that many LPNs must continue to work while pursuing their BSN, many are offered partially or entirely online, allowing you to take on your coursework whenever and wherever it's most convenient for you.
What You Can Expect to Get From an LPN to BSN Program
To be eligible for an LPN-BSN program, you'll first need a current and valid LPN license, and the experience that comes with it. Most programs require all candidates to take a general skills assessment examination prior to admission. These exams may be used to determine your eligibility for the program or to determine what competencies you've already mastered to ensure you don't repeat coursework and training you completed in practical nursing program.
The number of credits you may be able to transfer will depend on program requirements, and you'll quickly find that nearly all programs have some variation to their transfer policies. While some programs grant a set number of credits for your LPN license, others only recognize credits for specific courses. Still others will allow you to take advanced placement examinations if you are unable to transfer a specific course. Most programs will allow you to transfer between 10-30 credits.
A BSN program includes a combination of classwork and clinical experiences that total somewhere between 90 and 110 credits. However, before you can begin the BSN core, you'll need to complete the program's prerequisites, which include about 50-60 credits in the humanities, sciences, and social sciences:
The BSN core consists of coursework and clinical experiences designed to prepare you to work with diverse patient populations in all healthcare settings:
Health Assessment
Pharmacology
Integrated Family Nursing
Community Nursing
Complex Issues in Adult Health
Maternal and Child Health
Mental Health Nursing
Leadership, Management, and Career Development
While online LPN-BSN programs allow you to complete coursework with a greater level of flexibility, you'll still need to complete the program's clinical requirements. In most cases, you'll have no trouble finding placements at sites close to home with the assistance of program faculty. Often, much of your clinical training can be completed on the job with your current employer.
Just some of the clinical sites in North Dakota that support clinical training for students of online programs and local universities include:
North Dakota State Hospital, Jamestown
Linton Hospital, Linton
CHI Oakes Hospital, Oakes
Garrison Memorial Hospital, Garrison
Altru Hospital, Grand Forks
Trinity Health, Minot
Upgrading to an RN License Through the North Dakota Board of Nursing
Once you've completed an LPN-BSN, you'll be eligible to apply for your RN license through the North Dakota Board of Nursing. Once you complete the online application, you'll register with Pearson VUE to take the NCLEX-RN. Then, after the Board has approved your application, you'll receive an Authorization to Test (ATT) from NCLEX Candidate Services, at which time you can schedule to take the NCLEX-RN at a Pearson site close to you.
Once you pass the NCLEX-RN, you'll receive your North Dakota RN license.
Your Employer May Be Willing to Help Cover the Cost of Earning a BSN
The cost of earning your BSN is likely weighing heavily on your mind, and for good reason. This endeavor can be an expensive one, so naturally you're looking for ways to cut the cost of going back to school.
Fortunately, many North Dakota employers offer a variety of financial incentives for LPNs earning their BSN. For example, Trinity Health, which operates health clinics and regional hospitals throughout North Dakota, offers tuition assistance of up to $500 per school year to all employees who work at least 20 hours per week and are pursuing job-related education. They also offer ten annual nursing scholarships of $3,000 for nurses seeking their ADN or BSN.
Contact your employer's human resources office to learn more about financial incentives that may be available to you as you complete an LPN-BSN program.