Considering upgrading your LPN to an RN license? Then you may also want to consider earning your BSN instead of an ADN.
That's because there's a growing trend among South Carolina hospitals in response to the push to meet the Institute of Medicine's recommendation that states work toward seeing to it that 80% or RN licenses are held by nurses with a BSN or higher. This has led many employers to establish rules requiring diploma and ADN-prepared nurses to earn a BSN within 10 years of their hire date.
<!- mfunc feat_school ->
Featured Programs:
Sponsored School(s)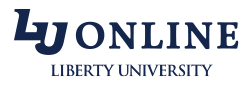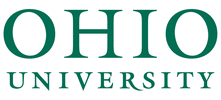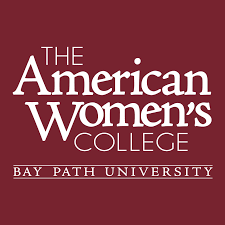 <!- /mfunc feat_school ->
For example, in 2014, Spartanburg Regional Health Care System announced that any practicing nurses with an associate's degree would have to earn their BSN by 2018–or relinquish their employment. Spartanburg Regional is one of three Magnet hospitals in South Carolina that have imposed new rules regarding nursing education. The other two are AnMed Medical Center in Anderson and Bon Secours Roper St. Francis Hospital in Charleston.
AnMed Health System also enacted a policy requiring new hires to earn their BSNs within three years. While Roper St. Francis Hospital has not enacted Spartanburg's and AnMed Health's BSN rule, they have announced that 75% of all new positions will be filled by BSN nurses. And any new nurses hired without a BNS must sign a contract promising to earn their BSN within five years.
And it's not just Magnet hospitals that are enacting policies regarding the BSN. The Medical University of South Carolina in Charleston requires any RN hired to initiate a BSN program within two years of their hire date, while Greenville Health System began hiring only BSN nurses in 2014.
Lucky for you, many colleges and universities have begun providing an accelerated—and very convenient—path to earning your RN license and BSN degree.
LPN-BSN programs, which are designed specifically for licensed LPNs, credit you for your past experience and education, so you'll never double-up on coursework and training you've already had. This means that a traditional four-year BSN can be completed in as few as three years.
Many of these programs are also designed to accommodate your already-busy schedule by offering the online delivery of courses. Through these distance-based programs, you can study wherever and whenever it's most convenient for you.
From setting yourself up for better pay to gaining access to opportunities for a career in management, research and policy, a BSN will propel your career forward while meeting the demand for more BSN-prepared nurses in South Carolina.
What to Expect from an LPN-BSN Program: Admission, Curriculum and Clinical Hours
Like a traditional pre-licensure BSN program, complete an LPN-BSN degree and you'll earn an RN license and BSN degree through coursework and training that will prepare you to become a generalist practitioner capable of caring for diverse patient groups in a variety of settings.
Admission into an LPN-BSN program requires a current and valid LPN license. Some programs may also require some type of experience. You may also need to take a general competency assessment, either for admission into the program or for placement among other candidates.
Transfer requirements tend to vary from one program to the next; however, in general, you can expect to transfer between 10-25 credits, depending on your past experience and education.
The first part of the program includes the program's prerequisites, which consist of about 50-60 credits of courses like:
General Psychology
Statistics
Pathophysiology
Microbiology
College Writing
Developmental Psychology
Principles of Nutrition
College Algebra
The BSN core consists of all necessary clinical courses and experiences, including:
Maternal and Child Nursing
Healthcare Systems, Policy and Finance
Acute Care Nursing
Healthcare Informatics
Nursing Management and Leadership
Population-Based Nursing
Clinical requirements are an important part of the BSN core. Even in online LPN-BSN programs, you'll be required to complete clinical rotations, though this can almost always be done at a location close to home, even if you're taking the program online. You may even be able to complete some of your clinical rotations with your current employer.
Just some of the clinical sites in South Carolina that facilitate clinical rotations for local students include:
Roper Hospital, Charleston
Springs Memorial Hospital, Lancaster
Union Medical Center, Union
Lake City Community Hospital, Lake City
Williamsburg Regional Hospital, Kingstree
How to Become an RN in South Carolina by Completing an LPN to BSN Program
Upon completing an LPN-BSN program, you'll apply for your RN license through the South Carolina Board of Nursing. You'll then apply to take the NCLEX-RN through Pearson VUE. Once the Board has approved your application, you'll receive an Authorization to Test (ATT) from Pearson VUE, at which time you'll schedule an appointment to take the NCLEX-RN at a Pearson testing center near you.
Once you've passed the NCLEX-RN, you'll receive your South Carolina RN license.
Your Employer Probably Offers Incentives to Encourage You to Earn a BSN
A study conducted by the Office of Healthcare Workforce Research and the Office for Healthcare Workforce Analysis & Planning found that 90% of all South Carolina hospitals provide some type of support for nurses who want to continue their education. For example, Palmetto Health, which operates hospitals throughout Columbia, offers tuition assistance of up to $5,000 per calendar year for full-time employees pursuing certificate or degree programs.
Contact your employer's human resources office to learn more about the financial incentives that may be available to you for advancing your education.