Why earn your BSN? Perhaps the better question is: why not?
From satisfying the need for higher skilled RNs, both at the state and national levels, to propelling your career, earning your BSN along with your RN may be the best move you've ever made.
There's little doubt that the field of nursing is evolving. More specifically, the education of our nation's nursing workforce is advancing to meet the demands of growing numbers of aging Americans, many of who have complex health conditions.
<!- mfunc feat_school ->
Featured Programs:
Sponsored School(s)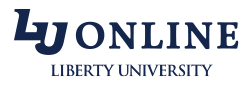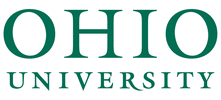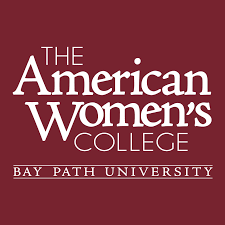 <!- /mfunc feat_school ->
There's strong research suggesting the BSN-prepared RN is linked to better patient outcomes and lower mortality rates, which is why it's backed by everyone from the Institute of Medicine to national and state nursing organizations to employers nationwide. Earn your BSN and RN and you'll be eligible for a variety of nursing jobs, both clinical and non-clinical. You'll also have the education to take on a variety of nursing leadership and management positions, earn a larger paycheck, and be well-positioned for earning a master's.
For working nurses like you, educational opportunities for advancing your nursing career are more accessible than ever before, thanks to LPN-BSN programs designed to recognize and credit you for your previous education and experience as a practical nurse. Enroll in one of these programs and you'll enjoy advanced standing and the opportunity to graduate in as little as three years. Plus, because many of these programs are delivered online, you can continue to meet your personal and professional obligations while preparing to cash in on the benefits that come with earning an RN license, and a BSN degree.
A May 2018 Nashville Medical Newsarticle called these types of non-traditional programs aimed at the working professional "the new normal in nursing education." According to the article, "As more and more students head to their laptops for class, health system, universities, and colleges are looking for innovative ways to reach tomorrow's generation of healthcare providers."
Complete an LPN-BSN program and you'll be part of a growing number of Tennessee LPNs reaping the rewards that come with more advanced credentials.
Structure and Content of an LPN to BSN Program
LPN-BSN programs take into account your previous education and experience as a practical nurse and reward you with advanced standing as a result. In general, you can expect to transfer between 10 and 30 credits toward your BSN, thereby allowing you to earn the degree in far less time.
Getting into an LPN-BSN program requires a current and valid LPN license. The need to have some nursing experience is implied, but some programs do have specific requirements for the number of years you'll need to have under your belt.
You may also need to pass a general skills assessment prior to being admitted into the program. The results of this exam may be used to determine your eligibility for admission or your standing among other eligible candidates.
Policies regarding the transfer of credits tend to vary quite a bit from one program to the next. Some programs will automatically transfer a set number of credits based on the results of your general skills assessment, while others will require the transfer of specific courses from your LPN program. Still other programs will allow you to take placement exams and test your way through certain course requirements.
Regardless of the program's transfer policies, you'll complete the program in two steps. The first part of the program will consist of about 50-60 prerequisite courses that you'll need to complete with at least a 2.5 GPA:
Introduction to Sociology
Introduction to Psychology
Statistics
Anatomy & Physiology
Nutrition
English Composition
Microbiology
Chemistry
You'll then complete the BSN core, which consists of another 60-plus credits of courses and related clinical experiences:
Fundamentals in Nursing Practice
Adult Health Nursing
Psychosocial/Metal Health Nursing
Childbearing Family Nursing
Nursing Leadership/Management
Health Assessment
Pharmacology
Many LPN-BSN programs offer the convenience of a fully or partially online course of study. These allow you to study wherever and whenever it's most convenient for you. However, you'll still need to satisfy the clinical requirements of these programs, but that just means finding a place near you that is able to facilitate your rotation. Even schools from other states offering programs online are likely to make it easy to complete your clinicals since it is common for nursing schools to have agreements in place with hospitals in major metro areas throughout the country. It's also very likely that you'll be able to complete most or all of your hours with your current employer.
Just a few of the clinical sites in Tennessee that partner with local nursing schools and those from other states include:
East Tennessee Children's Hospital, Knoxville
University of Tennessee Medical Center, Knoxville
Baptist Memorial Hospital for Women, Memphis
Nashville General Hospital, Nashville
Milan General Hospital, Milan
Kindred Hospital – Chattanooga, Chattanooga
Testing and Application for an RN License in Tennessee
Upon completing an LPN-BSN, you'll first apply to take the NCLEX-RN through Pearson VUE. Do not submit your RN license application until you have done so. You can apply to take the NCLEX-RN about two weeks before you graduate.
Once you graduate, apply for your RN license through the Tennessee Board of Nursing. The application is available online, and you'll upload all documents related to your application. Once the Board has received and approved your application, you'll receive an Authorization to Test (ATT) from Pearson VUE, at which time you can schedule an appointment to take the NCLEX-RN at a Pearson testing site near you.
Finding a Way to Cover Some of the Cost of Earning a BSN
Your employer may make financing your education a lot easier. This is because many of Tennessee's hospitals and other healthcare employers offer financial incentives for nurses like you who are advancing their education and nursing credentials. Just some of the incentives offered include tuition reimbursement, scholarships, and grants.
For example, St. Jude Children's Research Hospital in Memphis "recognizes that a highly educated workforce is essential to support the hospital's mission to provide unsurpassed patient care and to advance the health of children through biomedical research." They offer everything from professional development courses to specialized training programs to career counseling for their employees. Plus, they offer tuition assistance for employees pursuing their bachelor's or graduate degree.
Check with your employer's human resources office to learn about financial incentives they may have in place to help offset the cost of enrolling in an LPN-BSN program.