The Institute of Medicine released a report in October 2010 on the Future of Nursing. This report was initiated by the Robert Wood Johnson Foundation and called for an increase in education requirements for nurses. The new proposed requirements call for 80% of nurses to have baccalaureate degrees by 2020. Currently only 55% of nurses meet this recommendation.
<!- mfunc search_btn -> <!- /mfunc search_btn -> <!- mfunc feat_school ->
Featured Programs:
Sponsored School(s)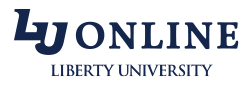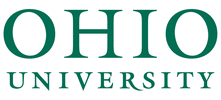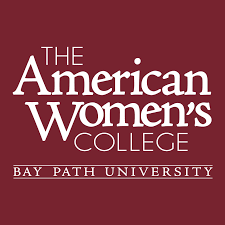 <!- /mfunc feat_school ->
Hospitals like Vanderbilt University Medical Center in Tennessee are establishing pilot programs to help meet the need for highly educated nurses. The hospital has teamed up with Belmont University to sponsor a BSN progression program for existing staff members. One of the goals of this pilot program is to foster a better understanding of ways to support the educational, financial and scheduling needs of staff RNs as employers encourage them to pursue BSN degrees.
Along with individual hospital systems working to facilitate RN to BSN programs, the state of Tennessee is trying to help ease the financial burden for RNs pursuing BSN degrees by offering several types of aid. Among these programs is the Tennessee Graduate Nursing Loan Forgiveness program, which forgives 25% of student loans for each year of full-time work in a nursing associated position.
Enrolling in an RN to BSN Program in Tennessee
The state of Tennessee offers several RN to BSN nursing programs, including on-line programs which can be more flexible for those already working full or part-time.
In addition to the many approved online programs, campus-based BSN programs approved by the Tennessee Board of Nursing are located throughout the state at campuses located in the following cities:
Knoxville
Memphis
Clarksville
Jackson
Nashville
Cleveland
Dyersburg
Henderson
RN to BSN Program Prerequisites
Most college admission requirements for RN to BSN programs in Tennessee include the following:
Cumulative GPA of 2.8 on a 4.0 scale.
Completion of 61 hours of general education and lower division required University courses.
Minimum grade of C in all courses with any D grades being repeated.
Completion of all required basic science courses.
Completion of BSN A2 Admission Assessment Examination with minimum passing grade of 75% on all sections.
Two of more failing science grades will void admission eligibility.
In addition to coursework, some colleges may offer point advantages for work experience. It is important to check with each individual school to find out specific requirements and determine eligibility for receiving credit for work-experience.
Components of RN to BSN Programs in Tennessee
Students of RN to BSN programs are required to complete general education requirements in addition to the following curriculum:
Health Assessment
Pathophysiology: Concepts of Disease
Advancing to Professional Nursing Practice
Nursing Research and Theory
Pharmacology for Nursing
Population-Based Nursing Care I
Transition to Professional Practice
RN Practicum
RN Practicum requirements include 60 hours clinical and 60 hours leadership for a total of 120 hours of study. Typically students working as a RN for 12 months or longer will have clinical hours waived.
Hospitals approved by the Tennessee Board of Nursing to provide nursing clinicals for those that need them include:
University of Tennessee Medical Center – Knoxville
Fort Sanders Regional – Knoxville
Centennial Medical Center – Nashville
<!- mfunc search_btn -> <!- /mfunc search_btn ->
Upon completion of a BSN, RN's have the option of obtaining a MSN (Masters in Nursing) to further advance their careers. The Tennessee Nurses Foundation offers an education scholarship of $1000 for those enrolling in a BSN to MSN program. In addition, some hospitals may offer incentives to staff members that continue their education.
Tennessee Hospital Systems that Facilitate RN to BSN Programs
Programs like the Magnet Recognition Program help hospitals that facilitate a RN to BSN track gain national recognition. Many hospitals in Tennessee now promote and facilitate RN to BSN progression programs by offering dedicated incentives:
Vanderbilt University Medical Center
Programs like the Vanderbilt Professional Nursing Practice Program offer performance based career advancement opportunities based on peer, self and managerial evaluations. The hospital also offers a Nursing Tuition Benefit to its employees and a Nurse Residency Program designed to advance new nurses into professional nurses.
East Tennessee Children's Hospital
East Tennessee Children's Hospital attracts skilled nurses with top-notch health insurance. In addition it also offers on-the-job training as well as educational assistance of up to 18 semester hours per year for full-time nurses.
St. Thomas Health
Benefits at St. Thomas Health include child-care at an accredited center near the hospital, dental and vision insurance and a generous time-off program. It offers new nurses a New Nurse Graduate Program that helps recently hired nurses transition from the school to the hospital environment.