As of December 2014, the Texas Board of Nursing reported that there were just 14,015 Licensed Vocational Nurses in Texas, compared to 37,330 Registered Nurses. But it may not be just the diploma or associate prepared RNs who find the most opportunities in Texas, as recent statistics show a clear and distinct trend toward the Bachelor of Science in Nursing (BSN) as the preferred path to RN licensure.
<!- mfunc feat_school ->
Featured Programs:
Sponsored School(s)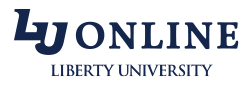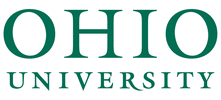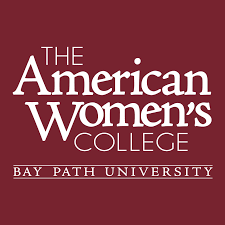 <!- /mfunc feat_school ->
As of December 2014, the Texas Board of Nursing reported the total number of RNs in the State by highest nursing degree, which showed the BSN as the single most popular degree among Texas RNs:
Diploma: 17,296
Associate degree: 108,039
Baccalaureate (BSN) degree: 121,172
Master in nursing: 25,347
A BSN as an educational route to initial RN licensure in Texas may not only equate to a higher salary, but may also open up additional professional opportunities that require baccalaureate prepared RNs. Just a few of the jobs available to BSN-educated RNs in Texas include:
Clinical nurse educator
Nurse leader
Nurse manager
Nursing administrator
LVN to BSN Programs in Texas
Unlike traditional BSN programs, LVN to BSN programs are specifically structured in a way that recognizes the education and clinical experience that LVNs already possess. As such, most of these programs accept about 22 hours of credit from a student's LVN program.
Upon the successful conclusion of an LVN to BSN program in Texas, graduates will be prepared to sit for the NCLEX-RN and apply for their RN license.
There are currently 7 LVN to BSN programs in Texas with campus locations in these cities:
Houston
Prairie View
Keene
Stephenville
San Antonio
Canyon
Online LVN to BSN programs appeal to the working LVN in Texas by offering all of the required coursework in a distance-learning platform.
Many campus-based universities are also meeting the demand of today's student by offering much of the coursework online. Both online and campus-based LVN to BSN programs in Texas would require the completion of clinical experience through local institutions.
The Texas Board of Nursing encourages approved nursing education programs to develop articulation agreements that allow for greater educational mobility. This allows students in LVN to BSN programs to pursue their BSN without needlessly repeating coursework and clinical experiences already completed in their LVN program.
Basic prerequisites in an LVN to BSN program in Texas include:
Composition and rhetoric
Composition and reading
English literature
S. history
College algebra
History
Human anatomy and physiology
Speech communication
General psychology
Developmental psychology
Microbiology
Degree Specific Requirements of LVN to BSN Programs
Degree-specific requirements for LVN to BSN programs typically include:
LVN to BSN role transition
Nursing concepts
Nursing research
Health assessment
Pathophysiology
Pharmacology
Courses in specific patient populations are accompanied by related clinical experiences, which are completed at local healthcare institutions:
Mental health and illness
Child and adolescent nursing
Women's health and maternal newborn
Community nursing
Adult health
Nursing leadership and management
Just a few of the hospitals in Texas where LVN to BSN students may complete their clinical experiences include:
Luke's Episcopal Hospital, Houston
University of Texas MD Anderson Cancer Center, Houston
Texas Health Harris Methodist Hospital, Fort Worth
Methodist Hospital, San Antonio
How to Become an RN in Texas by Completing an LVN to BSN Program
Once students have successfully completed an LVN to BSN program approved by the Board of Nursing, they are eligible to take the NCLEX-RN, which is required to earn an RN license.
Eligible candidates for an RN license in Texas must first apply to the Texas Board of Nursing, which may be completed online or through a paper submission.
The Board of Nursing sends information to Pearson Vue regarding a candidate's eligibility to take the NCLEX-RN. Pearson Vue then sends candidates instructions for scheduling the test. In Texas, candidates may take the NCLEX-RN in:
Abilene
Midland
Lubbock
Waco
Hurst
San Antonio
Austin
Houston
Once the candidate passes the NCLEX-RN, the Board of Nursing issues an RN license.
Incentive Programs for LVNs Pursing BSNs in Texas
Many healthcare institutions encourage LVNs to pursue their BSN and RN license by offering generous tuition reimbursement and scholarship programs. Some of the hospital systems in Texas that provide tuition assistance programs include:
Texas Children's Hospital in Houston, Texas, offers employees a tuition assistance programs that includes an annual tuition benefit of $2,500 for full-time employees and $1,500 for part-time employees.
The Houston Methodist Hospital System offers tuition reimbursement for employees who pursue undergraduate, graduate, and doctoral level courses or degrees that are job-related.
Baylor University Medical Center in Dallas, Texas, offers tuition reimbursement (100 percent of residency in-state rates) for employees after six months of employment.