In 2010, the Texas Board of Nursing released the publication, Differential Essential Competencies (DECs) of Graduates of Texas Nursing Programs. In this publication, the Texas Board indicates that a Bachelor of Science in Nursing optimally prepares nursing students to excel in the essential nursing competencies, including patient-centered care and patient safety. The Texas Board of Nursing goes on to state that BSN-prepared RNs are able to draw from their vast education to make research-based, evidence-based decisions, allowing them to provide the highest quality patient care.
<!- mfunc search_btn -> <!- /mfunc search_btn -> <!- mfunc feat_school ->
Featured Programs:
Sponsored School(s)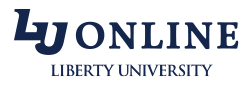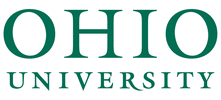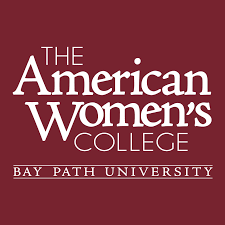 <!- /mfunc feat_school ->
The Texas Board of Nursing require Bachelor of Science in Nursing programs to incorporate community health nursing research and coursework, which are generally not included in associate-level programs, and which provide students with exceptional leadership, health promotion, and managerial skills. Because of this, Texas's baccalaureate-level nursing programs prepare RNs to work in a wide array of nursing occupations, including community health, public health, research, nursing leadership, and nursing management. According to the Texas Board of Nursing, most BSN-prepared RNs work in community-based settings or leadership roles.
The Texas Board of Nursing is responsible for approving all pre-licensure nursing programs in Texas, which are designed to prepare students to take and pass the NCLEX-RN exam and attain a registered nursing license.
Being Admitted to a Pre-Licensure Bachelor of Science in Nursing Program
Texas Board of Nursing-approved baccalaureate programs can be found on the Board's Formal Education Program page. Along with detailing the credentials of different baccalaureate programs, this page warns students of unapproved nursing programs operating in the state.
Pre-licensure BSN programs consist of completing nursing prerequisite courses as a pre-nursing student in the first two years, and then applying for the nursing program, which involves upper-division nursing courses and clinical training in the last two years.
To enroll in one of the competitive on-campus or online BSN programs in Texas, applicants must meet the following admissions criteria:
Complete 12 hours of prerequisite natural science and lower-level nursing courses
Maintain a 2.75 GPA in prerequisite courses, at minimum
Complete the Health Education Systems, Inc. Admissions Assessment Exam (HESI A2) Examination with a minimum of 75%
Campus-based programs are located at key locations all throughout the state, including, but not limited to, the following cities:
Abilene
San Angelo
Dallas
Houston
Austin
Marshall
Beaumont
Longview
Wichita Falls
Keene
Nacogdoches
Pre-Licensure BSN Program Content Outline and Structure
Pre-licensure BSN programs combine approximately 60 hours of liberal arts, natural science, social science, and behavioral science courses, along with approximately 60-70 hours of baccalaureate-level nursing courses. Most of these programs include 120-130 credits overall, which may take about four 16-week semesters to complete. While the liberal arts courses in these programs are designed to help students develop nuanced clinical judgment skills, the nursing courses are designed to provide students with a greater depth and breadth of knowledge related to nursing competencies. The courses are divided up as follows:
Liberal Arts and General Education – 60 credits
Nursing Prerequisite and Baccalaureate-Level Courses – 60-70 credits
Nursing prerequisites and baccalaureate-level courses will generally include, but are not limited to, the following.
Nursing Prerequisites:
Introduction to Professional Nursing
Learning Professional Nursing and Life Skills
Microbiology for Health Professionals
Pharmacology
Pathophysiology
Statistical Techniques for Health Professionals
Nursing Courses:
Nursing Research
Professional Nursing Trends
Nursing of the Childbearing Family
Clinical Nursing Foundations
Cooperative Nursing Work Experience
Nursing of Older Adults
Specialized Topics in Nursing
Holistic Care of the Older Adult
Cultural Aspects of Nursing Practice
The Legacy of the Family
Nursing Assessment and Interventions for the Violent Family
Health Care Systems
Genetics and Nursing
Ethical Issues in Contemporary Health
Nursing Leadership and Management
Community Health Nursing
Clinical Integration Education:
In most BSN programs, lab and clinical practicums will be required during each semester of a student's upper-level nursing courses. This means that students will be engaging in clinical practicums each semester of their junior and senior year. These clinical hours may be completed in simulation labs, at university partner hospital systems, or through other institutions that require some level of nursing care, including public schools, home health agencies, nursing homes, or day care centers.
<!- mfunc search_btn -> <!- /mfunc search_btn ->
Most universities have strong relationships with hospital facilities across the state in which students participate in clinical rotations, including, but not limited to, the following:
Baptist Memorials Center – San Angelo
West Texas Rehabilitation Center – San Angelo
Wall ISD – Wall
Abilene Children's Medical Associates – Abilene
Alpine Medical Center – Alpine
Amarillo Urgent Care – Amarillo
Big Bend Regional Medical Center – Alpine
Amarillo VA Health Care System – Amarillo
USMD Hospital of Arlington – Arlington
Premier Family Physicians at Bee Cave, Oak Hill, South Austin, Westlake – Austin
Hospice of Texas – Beaumont
Calvary Medical Clinic – Dallas
Applying for RN Licensure in Texas and Passing the Required Exams
After graduating from their BSN programs, graduates may submit a Nurse Examination Application to the Texas Board of Nursing, which will allow them to take the NCLEX-RN Exam and receive their RN license.
To do so, graduates will simply need to follow these steps:
Hard copy applications can be sent to the Texas Board of Nursing at the following address:
Texas Board of Nursing
333 Guadalupe, Suite 3-460
Austin, Texas 78701
Passing the Texas Jurisprudence and NCLEX-RN Exam
Before RN license candidates can register to take the NCLEX-RN Exam in Texas, they must pass the Texas Nursing Jurisprudence Examination. After successful completion of the Jurisprudence exam, the Texas Board of Nursing will send an Authorization to Test (ATT) letter, which allows candidates to register and schedule a date to take the NCLEX-RN Exam.
To register for the NCLEX-RN Exam, candidates can follow these simple steps:
Texas exam candidates will be able to take the exam at any of the Pearson VUE locations throughout the state, including, but not limited to, those located in the following cities:
Abilene
Midland
Lubbock
Waco
Hurst
Opportunities in Texas for Newly Licensed RNs with BSN Degrees
Baccalaureate-level education gives RNs access to higher-level nursing jobs in community health, management, leadership, and education. As of February 2015, the following are just a few jobs listed exclusively for RNs with BSN-preparation:
Clinical Nursing Manager – Village Health Partners – Plano
Nurse Educator – Texas Health Huguley Hospital – Fort Worth
Clinical Nursing Manager RN – Seton Healthcare Family – Austin
Nurse Educator – Baylor Scott & White Health – Garland
Further, with BSN-preparation, RNs may take advantage of clinical residency programs offered by many Texas hospitals, which will help refine skills related to clinical specialties.
The following are just a few hospitals in Texas offering these programs:
Houston Methodist Hospital – Houston
Listed as the #1 "Best Hospital in Texas" by U.S. News and World Report, this hospital is nationally ranked in 11 specialties. With that being said, the Houston Methodist Nurse Residency Program (HMNRP) ranks second to none, focusing on clinical practice, leadership development, and clinical competency for newly graduated RNs. These 6-16 week residency programs are offered in the following areas:
ER
OB
Acute Care
Perioperative Area
Critical Care
Women's Health
St. Luke's Episcopal Hospital – Houston
As part of the Texas Medical Center, St. Luke's offers newly graduated RNs (who held a 3.0 GPA or higher) a Nurse Residency program, which includes classroom activities, clinical experiences, and ongoing support. This intensive, mentored clinical work experience lasts 8-10 weeks. Residency positions are available in the following areas:
Perioperative
Med/Surgical
Telemetry
ICU
Emergency
Oncology
Texas Children's Hospital
The distinguishing feature of Texas Children's Hospital is that its staff RNs are well-versed in research and evidence based practice. This world-class pediatric facility provides endless opportunities for professional development.
Along with being a teaching hospital, providing high-quality training on-site, and providing financial support for employees wishing to pursue advanced education, Texas Children's Hospital also provides residency programs for nurses without pediatric backgrounds, allowing them to quickly and easily make the transition to this rewarding area of specialty.