The Texas Nurses Association is working to ensure that 80 percent of all RNs in Texas hold a BSN by 2020, in accordance with the Institute of Medicine's initiative pushing for more BSN-educated RNs. The Texas Nurses Association and the Texas Department of State Health Services is working together to increase the number of RNs enrolling in BSN programs immediately upon graduating from their pre-licensure program, and encouraging practicing RNs to return to school for their BSN.
<!- mfunc search_btn -> <!- /mfunc search_btn -> <!- mfunc feat_school ->
Featured Programs:
Sponsored School(s)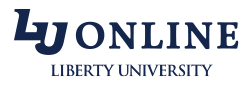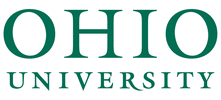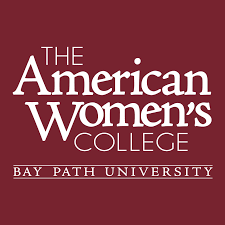 <!- /mfunc feat_school ->
In 2010, 1,826 Texas RNs graduated from RN to BSN programs. To achieve the Institute of Medicine's goal of 80 percent BSN-prepared RNs, at least half of the 55,000 graduates from ADN programs must move on to BSN programs, and nearly 7,000 currently practicing ADN-prepared RNs must graduate with a BSN on an annual basis.
The Implementation of RN to BSN Programs in Texas
The Texas Board of Nursing reports that as a direct result of the Institute of Medicine's recommendation to increase the number of BSN-prepared RNs, many new RN to BSN programs are being developed in Texas, and existing ones are seeing increases in enrollment in response to increased interest.
The Board recommends that RN to BSN programs should provide an education that advances nursing knowledge on a higher level and makes a clear distinction between competencies of ADN graduates and generic baccalaureate degrees. The Board suggests that nurses in Texas consider the following when choosing an RN to BSN program:
Does the curriculum match the nurse's career goals?
Is the program located in an accredited institution and accredited by a national nursing accreditation agency?
Will the curriculum advance the nurse's knowledge and skills?
Does the curriculum match the nurse's career goals?
Does the design of the courses enhance the educational experience?
Does the program include clinical practice?
What are the faculty credentials and how many qualified faculty members participate in teaching?
Structure and Requirements of RN-BSN Programs in Texas
There are currently 33 RN to BSN programs in Texas, which are located in cities like:
Austin
Lubbock
Corpus Christi
Denton
Dallas
Houston
San Antonio
Galveston
El Paso
Brownsville
Many RN to BSN programs can be completed entirely online. On-campus programs are always an option, as are hybrid programs that combine of both on-campus and online courses. It is commonplace to find programs that offer part-time and modified schedules that accommodate working RNs. Many online institutions have also developed well-designed curriculums as a way to meet the needs of today's working nurses.
Eligibility Requirements
RNs that want to complete a Bachelor of Science in Nursing must possess a current, unencumbered Texas nursing license, and they must have passed their NCLEX-RN exam. Many times, universities and colleges will have strict cumulative GPA requirements for both prerequisites and nursing courses.
Students must be able to provide the university with documented transcripts prior to enrolling in the program.
Coursework Requirements
The Texas Board of Nursing reports that to earn a baccalaureate degree at a state university in Texas, students must complete a 40-semester credit hour state core curriculum, which includes courses such as English, U.S. history, U.S. government, Texas government, humanities, math, natural sciences, and social sciences. These courses are mandated by the State of Texas for all bachelor's degrees.
Therefore, the Board recommends that all students develop a "pathway plan" with the university at which they plan to complete their RN to BSN coursework. The Consortium Agreements for Baccalaureate Nursing Education (CABINET) provides a pathway between community colleges and universities to make the transition to a bachelor's program easier for RNs. Many universities are part of the CABINET consortium.
In addition to preparing RNs for advanced degree programs, which allow them to work as advanced primary care providers, researchers, and faculty members, BSN degrees allow RNs to provide and direct care for patients, families, communities, and populations in both structured and unstructured settings.
RN to BSN programs, in addition to providing students with a solid, liberal arts education, include instruction focused on community health, public health, research, nursing leadership, and nursing management as to prepare students to practice evidence-based nursing.
Typical courses found in an RN to BSN program include:
Professional Nursing
Health Assessment Across the Lifespan
Holistic Care of Older Adults
Health Promotion Across the Lifespan
Nursing Research
Nursing Leadership and Management
Care of Vulnerable Populations Across the Lifespan
Clinical Requirements
The Texas Board of Nursing reports that a clinical education should be a part of every national nursing accredited RN to BSN program. The courses that most often have a clinical component include:
Health assessment
Community health
Complex health
Case management
<!- mfunc search_btn -> <!- /mfunc search_btn ->
Clinical rotation may take place at local and regional hospitals and healthcare facilities. Just a few of the medical institutions in Texas where clinical experiences take place include:
Texas Regional Medical Center, Sunnyvale
South Texas Regional Medical Center, Jourdanton
Rio Grande Regional Hospital, McAllen
South Texas Health System, Edinburg
Dallas Regional Medical Center, Dallas
Texas Employers That Facilitate RN to BSN Programs
Many Texas employers of RNs have incentives in place that encourage the completion of RN to BSN programs:
Texas Health Resources, which has hospital systems in Allen, Arlington, Dallas, Fort Worth, Denton, Plano, and others, offers a Tuition Reimbursement Program for nurses who want to further their education. Texas Health reimburses tuition and fees for all approved degree plans, including RN to BSN programs that benefit the nurse's position at Texas Health.
The Baylor Jack and Jane Hamilton Heart and Vascular Hospital (part of the Baylor Health Care System) in Dallas and Fort Worth, partners with local educational institutions to offer an accelerated ADN to BSN program with tuition reimbursement.
Health Presbyterian Hospital in Dallas secured a partnership with an RN to BSN program, initiated tuition reimbursement for RNs in the program, shifted recruitment to focus more on BSN schools, and initiated a preferential hiring practice to hire more BSN-prepared nurses and ADN nurses who committed to obtaining their BSNs with three years. Other perks that are afforded to RNs pursuing their BSNs include: flexible work schedules, study groups, and a career advancement program.