Utah's nursing schools are making a change to put the BSN front and center. Are you?
With many colleges and universities recognizing the value of offering the BSN, and changing their curriculum as a result, it's easier than ever for practical nurses to advance their credentials by earning an RN license and BSN degree.
For example, Utah State University began offering the BSN in Fall 2017—the third university in the state to do so. At the same time, they discontinued their associate degree program. According to Carole Grady, director of nursing programs at USU, the BSN is a "wonderful opportunity for USU in meeting student demand for the program and for helping to fulfill community needs for baccalaureate prepared nurses."
<!- mfunc feat_school ->
Featured Programs:
Sponsored School(s)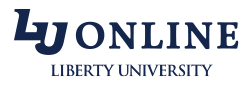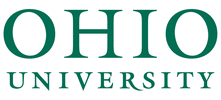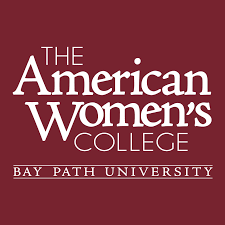 <!- /mfunc feat_school ->
This shift reveals what many of us already know: There's substantial value in the BSN, both for Utah's healthcare system and for registered nurses here. Yes, you can still earn your RN through an associate's degree program, but earn your BSN instead and you'll not only position yourself for more and varied opportunities, including leadership and management positions, but you'll also likely earn a larger paycheck and set yourself up to earn a graduate degree if that's one of your goals.
And for practicing LPNs with an eye on advancing their education, going back to school has never been easier, thanks to increasing numbers of colleges and universities offering accelerated LPN-BSN programs, which are designed to recognize and credit you for your past experience and education, thereby allowing you to complete a traditional, four-year BSN in a little as three years.
And that's not all; many of these programs are offered in a partially or fully online format, which will allow you to complete your BSN without disrupting your professional and personal obligations. Distance-based study means studying wherever and whenever it's most convenient for you. For the working nurse, it offers much-needed convenience and accessibility.
The accessibility and affordability of an LPN-BSN program may very well be the incentive you need to return to school and be a part of Tennessee's growing BSN nursing workforce.
Core Coursework and Electives Found in LPN to BSN Programs
Unlike traditional pre-licensure BSN programs, LPN-BSN programs take your previous education and experience as a nurse into account when determining your standing in the program. Thanks to the transfer of credits, competency testing and previous experience, many students can complete these programs in as little as three years.
Admission is generally straightforward, with all programs requiring a current and valid LPN license, and the experience that comes with that.
Credit transfer policy, on the other hand, tend to be anything but standard. Some programs will automatically transfer a set number of credits based on your LPN license (and experience), while others allow only for the transfer of only credits from specific coursework in your LPN program. Still other programs offer students the option of taking advanced placement exams in lieu of taking some courses. Generally, however, you will find that most programs allow for the transfer of between 10 and 30 credits.
The first segment of an LPN-BSN program consists of about 50-60 credits of prerequisite and introductory courses, such as:
Chemistry
Anatomy and Physiology
Introduction to Professional Nursing Practice
Human Nutrition
General Psychology
Intro to Sociology
College Writing
The second segment of the program consists of your professional nursing sequence, or your BSN core. These courses and clinical experiences will prepare you to become a general practitioner, capable of providing care for diverse populations in a wide variety of settings:
Nursing of the Critically Ill
Psychiatric Nursing
Leadership and Management in Nursing
Parent and Newborn Nursing
Community Health Nursing
Nursing of Adults Across the Lifespan
While many LPN-BSN programs often offer the convenience of online courses, you'll still be required to satisfy the clinical component of the program. You're not likely to have too much trouble finding hospitals and clinics in the Salt Lake area and throughout Utah that are glad to facilitate your clinical training, since many maintain partnerships with local nursing schools, and even with schools from other states that offer online LPN-BSN options. You may even be able to complete some of your clinical requirements at your current place of employment.
Just a few of the clinical sites in Utah that maintain these kinds of agreements include:
University of Utah Hospital, Salt Lake City
Utah Valley Hospital, Provo
Brigham City Community Hospital, Brigham City
Castleview Hospital, Price
Migrating Your LPN License to an RN License
Upon graduating from an LPN-BSN program, you can apply for your RN license through the Utah Department of Commerce, Division of Occupation and Professional Licensing. You'll then create an NCLEX account through Pearson VUE. Once the Department has approved your application for an RN license, you'll receive an Authorization to Test (ATT) from Pearson, at which time you can schedule an appointment to take the NCLEX-RN at a Pearson testing site near you.
Once you've passed the NCLEX-RN, you'll receive your Utah RN license.
How Employers are Incentivizing Education and Making it More Affordable to Earn a BSN
There are plenty of reasons to look to your employer to offset some of the costs of returning to school for your BSN degree en route to earning an RN license. That's because many of Utah's hospital systems and other healthcare employers offer financial incentives for nurses like you returning to school to advance their education and skills.
For example, Intermountain Healthcare, which operates hospitals and healthcare clinics like Heber Valley Hospital in Heber City, Park Valley Hospital in Park City, and Logan Regional Hospital in Logan, among others, offers the Educational Assistance Program. This program provides eligible employees with up to $2,000 per year toward expenses related to career development through format education.
Check with your employer's human resources department to learn more about your tuition reimbursement options, scholarships, or grants that may be available to you for earning your BSN.