Students pursuing RN licensure through a Bachelor of Science in Nursing program in Utah are not only eligible for a wide variety of specialized positions not available to ADN-prepared RNs, their education will also pave the way for career advancement and higher earnings.
<!- mfunc search_btn -> <!- /mfunc search_btn -> <!- mfunc feat_school ->
Featured Programs:
Sponsored School(s)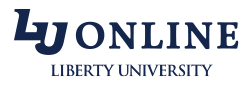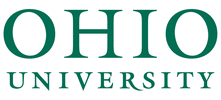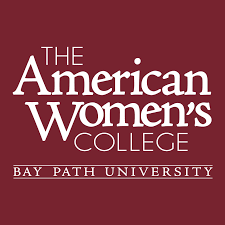 <!- /mfunc feat_school ->
Additionally, hospitals are continuing to show preference to BSN nurses in the hiring process since having BSN-educated RNs on staff has been shown to improved patient outcomes and reduce readmission rates. More BSNs on staff also helps qualify healthcare institutions for the coveted 'Magnet' designation through the American Nursing Association.
A BSN is also a requirement for students hoping to get a Master's or Doctoral degree and apply for further APRN licensure in Utah. In contrast to the $59,000 average salary Utah's RNs make, Nurse Practitioners in the state made over $76,000, making a BSN a smart initial investment for future career aspirations.
While the Utah State Board of Nursing does award RN licenses to both ADN and BSN program graduates, improved salaries and increased demand makes the BSN an increasingly wise pathway to licensure.
Enrolling in a Pre-licensure BSN Degree Program in Utah
Pre-licensure baccalaureate nursing students in Utah can take advantage of online course options, in addition to seven campus-based programs in the following cities:
Provo
Salt Lake City
Cedar City
Orem
After choosing one of these programs, schools generally have a set of requirements students must meet before enrolling. Among these might be:
Fill out the school's general admission application and pay their application fee.
Submit a letter of recommendation and other general application materials
Submit SAT or ACT scores
Submit transcripts from high school and universities attended, if any
Maintain a minimum GPA in prior college coursework, if any
Would-be students are also typically expected to complete and submit a Nursing Major application to their school of choice. At some schools this application is completed upon enrollment. Others require students to complete their general education coursework during the first two years of pre-nursing study, and then submit this application in order to be accepted into the nursing program and begin core nursing coursework and clinical training in the last two years.
BSN Program Course Outline
Students take general education and professional nursing coursework over the course of these four-year programs. Some institutions may allow students with a previous degree to use prior credits towards general education requirements.
Typically programs require students to complete 120 credits distributed as follows:
General Education:
U.S. Economic History
Lower Division Writing
Introduction to Music Theory
Principles of Biology
Human Development: A Lifespan Approach to Health
Anatomy & Physiology
Professional Nursing Courses:
Foundations of Clinical Care
Nursing and Health Promotion
Nursing Management of Drug Therapy
Nursing Across Systems and Populations
Clinical Care of Individuals and Families
Response to Illness Across the Lifespan
Psychiatric Nursing
Maternity Nursing
Clinical Experience
BSN programs in Utah also require students to complete clinical experience in conjunction with their coursework. Some institutions offer online simulations to cover a portion of this requirement, however typically students will complete a rotation at a nearby hospital or clinic.
<!- mfunc search_btn -> <!- /mfunc search_btn ->
Students might complete clinical rotations in the following types of institutions:
Hospitals
Clinics/doctor's offices
Home care
Schools
Health departments
RN Examination and Licensing in Utah
Graduates apply for both their RN license and the NCLEX-RN exam simultaneously with the Utah State Board of Nursing.
Applicants will take these steps to apply for licensure and register for the exam:
Apply for a license with the Utah State Board of Nursing. Students will need to pay a $60 application fee and two $20 background check fees.
Send a sealed transcript to the Board for approval.
Get fingerprints taken and filed with the Board. Students who do this at the Utah Division of Occupational and Professional Licensing (DOPL) office will not need to pay a fee.
Register with the testing company for the NCLEX-RN exam and pay the $200 fee.
After receiving an authorization to test, schedule an examination.
Take the NCLEX-RN exam
Students who pass the exam can expect their license in the mail in about three weeks. Those who do not pass will receive a notice to retake.
Residency and Career Opportunities After Graduation
To facilitate a smooth transition to practice for new graduates, medical facilities in Utah offer nurse residency programs for BSN prepared graduates with an RN license
Intermountain Healthcare in Mount Pleasant
Intermountain Healthcare gears their program towards new nursing graduates and helps new nurses gain knowledge and skills in complex and high acuity care environments. Residents work under the guidance of practiced specialists who provide personal support and promote critical thinking skills and professional development in accountability, research-based practice, innovation and leadership.
St. Mark's Hospital in Salt Lake City
In response to calls by the Utah Action Coalition on Health to promote learning for BSN graduates in nursing, St. Mark's offers a Nurse Residency Program designed to build confidence and professional skills on teams with members from various positions within the hospital. The program blends group discussions, weekly classes, simulations and hands-on patient care to prepare new RNs for their roles in the medical field.
In addition to these residencies, Bachelor of Science in Nursing program graduates are also preferred for a wider variety of healthcare positions than their ADN prepared peers. Among such positions are:
Labor and Delivery Nurse at Lakeview Hospital in Bountiful
Maternity Nursing Manager at Intermountain Healthcare in Park City
Progressive Care Unit Nurse at Lakeview Hospital in Bountiful