As a licensed LPN in Washington State, you've likely had your eye on advancing your career by earning your RN license. And while you can still earn an RN license through an associate's degree program, it's the BSN that's getting the most attention in the Pacific Northwest – and it's really the BSN that will take your career to the next level too, putting you in a position to start pulling down the high-tier salary you deserve.
<!- mfunc feat_school ->
Featured Programs:
Sponsored School(s)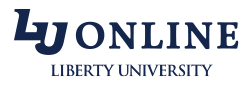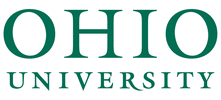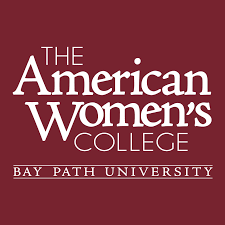 <!- /mfunc feat_school ->
As a BSN in Washington State you'll be among a growing majority. In fact, according to the Washington Department of Health, the number of BSN graduates here has more than tripled since 2001. The National Council of State Boards of Nursing and the Forum of State Nursing Workforce Centers reveal that 63% of all RNs in Washington have a BSN or higher as their highest level of education—an increase from just 53% in 2007.
Stakeholders in the greater Seattle area and throughout Washington are taking action in response to the Institute of Medicine's recommendation that states strive to build a nursing workforce in which 80% of RNs hold a BSN. With research linking better patient outcomes and lower mortality rates to care provided by BSN-prepared RNs, the Washington Center for Nursing, along with the Council on Nursing Education in Washington State and the Nursing Care Quality Assurance Commission, launched a statewide effort called Action Now!to increase the number of BSN graduates and better meet the needs of an increasingly complex healthcare system.
This effort is focused on ensuring that all nurses have the opportunity to advance their education and that sustainable financing for nursing programs and quality clinical training programs are in place throughout Washington.
As the tides shift, the BSN is increasingly being viewed as the new standard for RNs in Western Washington and beyond, with many employers now looking to fill new positions with BSN-prepared RNs, and drafting rules that would require existing staff members to earn a bachelor's. This means that remaining competitive in Washington often requires earning a BSN as your pre-licensure degree, while at the same time many existing RNs and LPNs are seeing the writing on the wall and are returning to school to enrol in BSN completion programs.
Earn your BSN and you'll benefit in many other ways, as well: greater earning power…the option to move into nursing leadership and management positions…the choice of pursuing non-clinical positions in research, public policy, and informatics, among others…and the option of moving on to a graduate program, if that's something that interests you.
Best of all, many colleges and universities have begun offering LPN-BSN degrees, uniquely designed BSN programs for the licensed LPN. These programs allow LPNs like you to earn both an RN and BSN in as few as three years instead of four. Many of these programs are offered through a partially or fully online format, making the process of returning to school while working full-time much more manageable and convenient.
LPN to BSN Program Admission Requirements, Core Curriculum and Electives
Admission into an LPN-BSN requires a current and valid LPN license. Some programs may also require a certain number of hours of experience, which you will have no problem satisfying if your LPN license is even a few years old.
Like traditional, four-year BSN programs, you would still need to transfer in and complete about 120 total credits consisting of coursework and clinical experiences that prepare you to provide nursing care for diverse populations in a variety of settings. However, LPN-BSN degrees are designed to recognize and credit you for your past experience and education, giving you advanced placement in the program, ensuring you don't repeat coursework you've already taken, and reducing the number of credits you'll need to complete the program. Thanks to this unique feature, many LPNs can graduate with a BSN in as little as three years.
While admission requirements for LPN-BSN programs tend to be similar, transfer requirements are anything but. Some programs automatically reward you with a specific number of credits based on your LPN license or the results of a general competency assessment. Other programs transfer specific credits from your LPN program, provided you completed the course with a minimum GPA.
Like a standard BSN, you'll first be required to complete all necessary prerequisites, including some introductory nursing courses. This first half of the program consists of about 50-60 credits of courses like:
Anatomy and Physiology
Microbiology
College Composition
Public Speaking
Developmental Psychology
Developmental Sociology
Nutrition
Statistics
Nursing as a Scholarly Profession
The BSN core and related electives make up the remaining credits in an LPN-BSN program. Courses often include:
Nursing Leadership
Health Assessment
Integrated Family Nursing
Psychosocial Nursing
Public Health Nursing
Complex Issues in Adult Health
Prenatal and Newborn Nursing
An LPN-BSN's core includes the completion of clinical rotations. While some of these programs offer partial or fully online course delivery, you'll still need to complete clinical requirements at approved sites. You'll find that even out-of-state online programs routinely have arrangements in place with hospital systems throughout the country to accommodate clinical rotations for online students. For added convenience, you may be able to satisfy some or all of your clinical rotations at your current place of employment.
Just a few of the clinical sites in Washington that support clinical training for online students include:
Olympic Medical Center, Port Angeles
Harrison Memorial Hospital, Bremerton
Morton General Hospital, Morton
Three Rivers Hospital, Brewster
Willapa Harbor Hospital, South Bend
Multicare Tacoma General, Tacoma
Cascade Valley Hospital, Arlington
Deaconess Hospital, Spokane
University of Washington Medical Center, Seattle
Harborview Medical Center, Seattle
Overlake Hospital, Bellevue
How to Become an RN in Washington After Completing an LPN to BSN Program
After completing an LPN-BSN program, you can apply for your RN license by submitting the Registered Nurse by Examination Application Packet through the Washington State Department of Health's Nursing Commission.
After submitting your application, you'll register with Pearson VUE to take the NCLEX-RN. After the Commission has approved your application, you'll receive an Authorization to Test (ATT) from Pearson VUE, at which time you can schedule an appointment to take the NCLEX-RN at a testing site near you.
Your RN license will be issued shortly after passing the NCLEX-RN, and you'll receive a paper license in the mail about 7-10 working days after it's issued.
Incentive Programs for LPNs Pursuing BSNs in Washington
You may be surprised to learn that many of healthcare employers in the Seattle area and throughout Washington offer financial incentives to nurses interested in advancing their education. Many times, these incentives, which often include everything from tuition reimbursement to scholarships to grants, significantly offset the costs of returning to school for your RN and BSN.
For example, Seattle Children's Hospital in Seattle offers tuition assistance for employees who want to develop their career opportunities within the hospital. To qualify, you'll need at least one year of continuous service under your belt.
Similarly, EvergreenHealth, which has healthcare facilities in Kirkland and Monroe, offers a Career Development Program, which provides assistance to employees who are "pursuing degrees and certificates that are relevant to their continued employment in a position at EvergreenHealth and who are selected for the program by the selection committee." Benefits vary according to FTE status, although awards of up to $5,250 per year aren't unheard of.
Contact your employer's human resources office to learn more about financial incentives that may be available to you.