In 2008, the Washington Center for Nursing published a Master Plan for Nursing Education, outlining solutions designed to meet the demand for highly educated professional nurses who are prepared in a variety of different roles, including education, management, research, direct care, clinical instruction, and policy development.
<!- mfunc search_btn -> <!- /mfunc search_btn -> <!- mfunc feat_school ->
Featured Programs:
Sponsored School(s)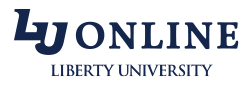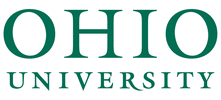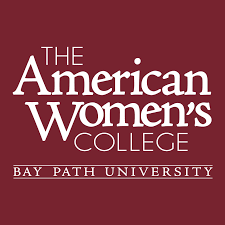 <!- /mfunc feat_school ->
To meet this need, the Washington Center for Nursing recommends that all nursing students enter practice at the baccalaureate level at minimum, and that they use the Bachelor of Science in Nursing to springboard to higher levels of education. One of the main goals described in Washington's Master Plan for Nursing is to ensure all qualified incoming students have access to baccalaureate-level nursing programs.
The Washington State Department of Health Nursing Commission is responsible for approving all baccalaureate nursing programs throughout Washington, as well as the issuance of RN licenses to qualified candidates in the state.
Pre-Licensure BSN Programs in Washington
Students will first seek admission into a Washington university pre-nursing program, where they can complete nursing prerequisite courses. Although different schools have different minimum prerequisite course requirements, most require that students have completed at least four prerequisite courses before applying to the nursing program.
Once prerequisites are completed, students apply to the baccalaureate-level nursing program in their sophomore year. Although different universities have slightly different GPA and testing requirements, most students should expect to meet the following admission criteria:
Have Completed Nursing Prerequisite Courses
Hold a Cumulative GPA of 3.0-3.5 or Higher in Nursing Prerequisite Courses
Pass University Test of Essential Academic Skills (TEAS)
There are many pre-licensure baccalaureate nursing programs approved by the Washington State Department of Health Nursing commission, including those located in the following cities:
Spokane
Seattle
Portland
Kirkland
Richland
Tacoma
Yakima
BSN Program Structure and Course Content
After completing the basic nursing courses in a pre-nursing program, Washington's Bachelor of Science in Nursing programs offer unique baccalaureate-level nursing courses that prepare students to obtain entry-level leadership roles upon graduation. Along with this, BSN programs provide a foundation of liberal arts courses, which promote critical thinking, ethical action, and acute judgment skills. Full programs are between 120-124 credits, and they usually take about four years to complete. The following is an example of the course credit distribution found in most Washington BSN programs:
Nursing Prerequisites – 30 credits
Liberal Arts Courses – 30 credits
Nursing Core Courses – 60 credits
Nursing Prerequisites
General Chemistry
Biological Chemistry
Human Anatomy and Physiology
Lifespan Developmental Psychology
Human Nutrition
General Microbiology
Statistics
Nursing Courses
Introduction to Nursing
Nursing Fundamentals
Professional Nursing Concepts
Family and Community Nursing
Basic Nursing Theory
Nursing of Adults
Health Promotion and Assessment
Child-Bearing Family Health Nursing Theory
Psychiatric-Mental Health Nursing Theory
Community and Family Health
Health Care Delivery Models
Nursing Research
Clinical Integration Education
Bachelor of Science in Nursing programs in Washington generally require at least 1,000 hours of clinical, hands-on training. Most BSN programs allow student to begin their clinical practice during their first quarter of the baccalaureate-level nursing program. After this, they generally continue with clinical hours until they graduate.
<!- mfunc search_btn -> <!- /mfunc search_btn ->
Washington's nursing students can participate in clinical rotations at a wide array of medical centers and hospitals, including, but not limited to, the following:
PeaceHealth Southwest Medical Center
Group Health Cooperative
Harborview Medical Center
Seattle Children's Hospital
Swedish Medical Center
Seattle/King County Health Department
Seattle Public Schools
Applying for NCLEX-RN Examination and State Licensure
After graduating from a Bachelor of Science in Nursing program in Washington, students will be able to submit an application to the Washington Nursing Commission to take the NCLEX-RN exam, so as to ultimately receive an RN license. To do this, students will just need to follow these simple steps:
Submit applicable application fee
Have electronic Certificate of Completion submitted to the Baord from Washington State nursing program
Have official transcripts mailed to the Board form Washington State nursing program
Students may mail their application, initial documentation, and check to the Nursing Commission at the following mailing address:
Department of Health
PO Box 1099
Olympia, WA 98507
Any other documents sent after the initial application may be sent to the following mailing address:
Nursing Commission
PO Box 47864
Olympia, WA 98504
Passing the Washington NCLEX-RN Exam
Once students submit their application to the Washington State Nursing Commission, they may register to take the NCLEX-RN Exam online with Pearson VUE. To register, they will just need to follow these simple steps:
After registering, Pearson VUE will send students an Authorization to Test (ATT) letter, at which point they may schedule their exam. Exams may be scheduled at any of the Pearson VUE testing centers in and near Washington, located in the following cities:
Renton
Seattle
Yakima
Surrey
Burnaby
Spokane Valley
Opportunities for BSN-Prepared RNs in Washington
A Bachelor of Science degree gives RNs access to more specialized job opportunities in such areas as management and education. For example, the following are just a few jobs listed specifically for RNs with BSNs as of February 2015:
Registered Nurse – Clinical Educator – Critical Care – Providence Health & Services, Olympia
Manager, Clinical Quality and Education – Providence Health & Services, Seattle
Clinical Nurse Educator Generalist – EvergreenHealth, Kirkland
RN Clinical Supervisor – Skagit Regional Health, Mount Vernon
Nurse Manager – Sea Mar Community Health Center, Vancouver
Along with this, many hospitals throughout Washington offer residency programs, assisting newly graduated RNs through the transition to clinical practice. Below are just a few Washington hospitals and medical centers that offer these helpful programs.
UW Medicine Northwest Hospital and Medical Center – Seattle
This hospital offers newly graduated RNs a formal, structured, 12-18 week nursing residency program, in which RNs will be trained as professionals in an acute care clinical setting. Classes will be taught in a clinical unit as well as a state-of-the-art Community Health Education and Simulation Center. Offered twice a year, RNs will commit to serving at Northwest for one month per each week of residency training. Northwest offers training in the following clinical areas:
Telemetry Unit
Childbirth Center
Emergency Department
Operating Room
Medical Unit
Surgical Unit
Intensive Care Unit
Swedish Medical Center – Seattle
AS the largest medical system in Seattle, RNs at Swedish Medical Center get to choose almost any area of specialization. With clinical educators dedicated to providing the best RN residency programs, RNs get the opportunity to specialize right out of college, leading to one (or more) of Swedish Medical Center's nursing fields, including:
Ambulatory
Cardiovascular
Critical Care
Emergency
Medical Surgical
Neuroscience
Oncology
Orthopedic
Preoperative
Telemetry and Behavioral Health
PeaceHealth Southwest Medical Center – Seattle
PeaceHealth understands that many recently graduated RNs are thrust into clinical care settings for which they aren't prepared. Because of this, PeaceHealth offers a Clinical Nurse Internship Program, designed to assist RNs through the transition into clinical practice. These 13- to 26-week residency training programs focuses on both classroom and clinical instruction, offering RNs clinical specializations in the following areas:
Critical Care
Emergency Department
Perioperative Care