Becoming eligible for RN certification in Indiana through a Bachelor of Science in Nursing degree program opens the door to new leadership roles and increased earnings for working LPNs. In fact, RN certified nurses in Indiana earn on average 44.8% more than their LPN certified counterparts according to the US Bureau of Labor and Statistics.
Additionally, while there are nearly 140,000 licensed nurses in Indiana according to the state's Board of Nursing, a 2010 Institute of Medicine report recommends that the proportion of nurses with a Bachelor of Science in Nursing needs to be increased to 80% by 2020. LPN – BSN degree programs help working LPNs maintain stable employment and advance their careers in this changing work environment.
<!- mfunc feat_school ->
Featured Programs:
Sponsored School(s)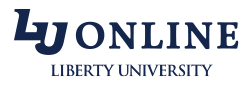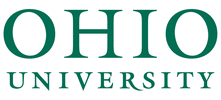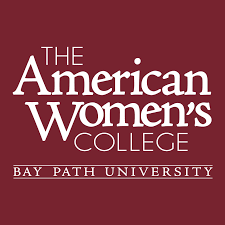 <!- /mfunc feat_school ->
LPN to BSN degree candidates in Indiana are also eligible for over $1 million in scholarships through the Indiana Center for Nursing and Spotlight on Nursing, two programs committed to helping students in LPN to BSN degree programs across the state.
Enrolling in an LPN–BSN Degree Program in Indiana or Online
There are three Indiana Board of Nursing certified LPN to BSN degree programs available in the following cities:
Muncie, IN
Terre Haute, IN
Calumet, IN
Many more are now available online, making it more convenient than ever for working LPNs to return to school for a more advanced degree leading to better pay.
LPN to BSN students will need to meet the following requirements:
Hold a current, unrestricted Indiana LPN/LVN license or equivalent that is recognized in the location where you'll be completing your clinical practicum
Have a minimum of 2.75 cumulative grade point average on the nursing prerequisite courses, which are offered as part of the program before beginning baccalaureate-level nursing courses:

Introductory Microbiology and Laboratory
Chemistry: Reactions and Reasons and Laboratory
Introduction to Speech Communication
Freshman Writing I & II
Quantitative Literacy
General Psychology: Understanding Human Behavior
Human Anatomy and Laboratory
Human Physiology and Laboratory
One Information Technology Literacy Course

Complete a practical nursing program
Components of LPN–Bachelor of Science Nursing Programs
Whether online or on-campus, students can expect to encounter the following bachelor's-level courses:
Mental Health Aspects of Nursing Practice
Nursing Care of Adults I, II & III
Nursing Care of the Child and Family
Nursing Care of the Childbearing Family
Transition from L.P.N. to B.S.N.
Comprehensive Health Assessment for Nursing Practice
Research/Theoretical Basis for Nursing Practice
Mental Health Nursing
Population-Focused Community Health Nursing
Nursing Leadership
Reflective Nursing Practice
Professional Nursing Synthesis
Licensure Preparatory Course
Pathophysiology
Introduction to Sociology
Developmental Psychology
Health Biostatistics
Along with this coursework, you can expect to be required to complete clinical hours. Even with online programs, clinical rotations can usually be arranged with facilities within your community, and often with your current employer. Top universities maintain clinical partnerships with the following medical facilities in Indiana, among many others:
Indiana State University Physical Therapy and Sports Rehabilitation Clinic
Sycamore Nursing Center
West- Central Indiana Area Health Education Center
The Next Step in Nursing: Preparing for the NCLEX-RN with a LPN-BSN Degree Program
After completing BSN coursework requirements, you'll need to pass the NCLEX-RN exam before obtaining your Indiana RN license and being eligible for nursing positions that require this higher level of certification. The Indiana Professional Licensing Agency outlines the following steps to take the NCLEX-RN and obtain an RN license:
Apply for the RN license with the Indiana Board of Nursing.
Register for the NCLEX-RN and pay the $200 exam fee.
Receive a registration receipt from the testing company.
The Indiana State Board of Nursing will review the application and authorize you as eligible in the exam system.
The exam system will send an Authorization to Test letter. Candidates must take the NCLEX-RN exam within the testing validity dates stated in the letter.
Register and take the NCLEX-RN exam.
The Indiana Board of Nursing will send results approximately four weeks after the exam.
Indiana Medical Facilities with LPN- BSN Incentives
While pursuing a BSN degree is a significant financial commitment, there are a variety of incentives offered by medical facilities in Indiana that can make working while earning a degree more manageable:
Schneck Medical Center in Seymour, IN
In 2011 Schneck received the Malcolm Baldridge National Quality Award for their "empowered and involved workforce" and has also been listed among the top places to work in the state by several medical publications. In addition, employed nurses receive 100 percent tuition reimbursement as an incentive to earn a Bachelor of Science in Nursing degree.
Deaconess Hospital in Evansville, IN
Deaconess features a variety of recognition programs to highlight nurses that contribute to excellence in the workplace and also offers leaderships courses to encourage Bachelor of Science in Nursing prepared nurses to share their ideas in the workplace.
Decatur County Memorial Hospital in Greensburg, IN
Three years running, Decatur County Memorial Hospital has been honored as one of the Top Workplaces in Indiana by the Indianapolis Star. Beyond a top-notch, collaborative work environment, nurses are also eligible for up to $3,000 in education reimbursements to pursue an LPN – BSN degree program.
Career Opportunities After Graduation
Not only is financial support available through such institutions, graduates from Bachelor of Science in Nursing degree programs in Indiana also enjoy career advancement, higher pay and more opportunities for specialization.