The Bachelor of Science in Nursing is increasingly being viewed as the preferred pathway to RN licensure in Indiana. While the Indiana Board of Nursing still confers RN licenses to graduates of ADN programs, employers are now showing such a strong preference for BSN-educated RNs that nursing schools, professional organizations, and the Indiana Board of Nursing itself have been working to promote the benefits of the BSN.
<!- mfunc search_btn -> <!- /mfunc search_btn -> <!- mfunc feat_school ->
Featured Programs:
Sponsored School(s)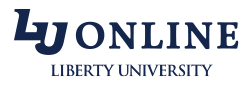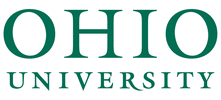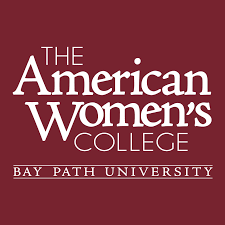 <!- /mfunc feat_school ->
Not only does a BSN open the door to well-paying jobs and career advancement in a burgeoning sector of the healthcare field, the American Association of Colleges of Nursing has also released the findings of extensive research suggesting that BSN prepared nurses have better patient outcomes than their ADN-qualified counterparts, including lower mortality rates.
As of 2011, only 49% of the 52,088 RNs in Indiana held a BSN degree or higher, despite state and national goals to increase the percentage of baccalaureate prepared nurses to 80% by 2020. To meet this mark, the Indiana Center for Nursing recommended the implementation of nurse residency and tuition reimbursement programs for BSN graduates in their 2010 report The Future of Nursing, creating an increasingly favorable environment to pursue a Bachelor of Science in Nursing program over an ADN.
Alongside such recommendations, BSN degree candidates in Indiana are also eligible for over $1 million in scholarships through the Indiana Center for Nursing and Spotlight on Nursing, two programs committed to increasing the number of Bachelor of Science prepared nurses in the state.
Enrolling in an Online or On-Campus BSN Degree Program in IN
Many institutions offering pre-licensure BSN programs as a pathway to RN licensure, offer coursework online, as distance learning opportunities better accommodate the needs of working nursing students that may be making a career change.
In addition to online programs, there are 29 campus-based programs, including those located in the following cities:
Indianapolis
Bloomington
Columbus
Richmond
Kokomo
Northwest
South Bend
New Albany
Fort Wayne
Marion
Calumet
West Lafayette
Evansville
Indianapolis
Prerequisites of a BSN Degree Program
Before beginning the enrollment process, nursing schools may expect prospective students to meet entry requirements similar to these:
Take and pass the ATI TEAS V Exam. The ATI is a third-party national nursing exam that assesses whether or not a student is academically prepared for nursing coursework.
Submit a professional resume.
Submit a letter of intent.
Submit two or more professional letters of recommendation. (One from a current employer if currently working in the healthcare field.)
Submit official transcripts from all previous academic institutions, if any.
BSN Program Course Outline
After enrolling in a BSN program, students need to complete general education coursework before taking nursing-specific classes. At some institutions, students apply to the BSN program prior to taking these lower level courses. In contrast, others require students to complete these general courses before applying for upper-level BSN admission.
BSN students generally complete a minimum of 120 total credits prior to licensure. Classes might include:
General Education:
Foundations
Language and Communications
Quantitative Literacy
Literature, Arts, and Humanities
Behavioral Science
Anatomy and Physiology
Clinical Microbiology
Professional Nursing Coursework:
Biochemistry
Nutrition for Contemporary Society
Introduction to Nursing Arts and Science 2
Pharmacology
Caring Arts and Science Across the Lifespan
Chronic Care of the Adult
Psych/Mental Health
Nursing Care of Children
Community Health and Population-Focused Nursing
Critical Care Nursing
Clinical Experience
All BSN degree programs require clinical experience, many of which offer online simulations to satisfy a portion of the requirement. Clinical experience is typically gained through a rotation in an area hospital or other medical facility that works in cooperation with the degree granting institution.
These are among the medical facilities through which BSN students in Indiana satisfy clinical requirements:
Indiana State University Physical Therapy and Sports Rehabilitation Clinic
Sycamore Nursing Center
West- Central Indiana Area Health Education Center
Entering the Nursing Field in Indiana as a BSN-Educated RN
The Indiana State Board of Nursing oversees and approves all nursing licensure and education programs in the state. All students will need to apply for an RN license, take the NCLEX-RN exam and submit their legal and professional history to the Board prior to obtaining an RN license.
<!- mfunc search_btn -> <!- /mfunc search_btn ->
Taking the NCLEX-RN Exam
After completing BSN coursework requirements, students must also pass the NCLEX-RN exam. The Indiana Professional Licensing Agency outlines the following steps to take the NCLEX-RN and obtain an RN license:
Apply for an RN license with the Indiana Board of Nursing
Register for the NCLEX-RN and pay the $200 exam fee.
Receive a registration receipt from the testing company.
The Indiana State Board of Nursing will review the application and approve testing.
The exam system will send an Authorization to Test letter. Candidates must take the NCLEX-RN exam within the testing validity dates stated in the letter.
Register and take the NCLEX-RN exam.
The Indiana Board of Nursing will send results approximately four weeks after the exam.
Career Opportunities After Graduation
According to NurseJournal.org, graduates of Bachelor of Science in Nursing degree programs are eligible for nearly 90% of nursing job postings, versus 51% for nurses who pursue RN licensure through an ADN program.
Hospitals are continuing to add nurse residency programs for BSN graduates. In fact, St. Mary's in Evansville offers a program that begins even before BSN students pass their NCLEX-RN exam. After enrolling in the program, new nurses attend education sessions and complete clinical rotations for a smooth transition into the field.
Additionally, below are just a few of the career options available exclusively to BSN prepared RNs in Indiana after graduation:
Educator – Nursing Education and Clinical Excellence at Parkview Health in Fort Wayne, IN
Clinical Research Nurse at Bloomington Hospital in Indianapolis, IN