There may be no better time than now to take the leap and earn your BSN. On April 10, 2018, Kansas officially become a member of the Enhanced Nurse Licensure Compact (eNLC), joining 29 other states, including Kansas' neighbor states of Colorado, Missouri, Nebraska, and Oklahoma.
Sure, the eNLC will allow you to practice in other eNLC states with your LPN license, but a BSN degree and RN license will undoubtedly propel your nursing career and open up a lot more professional opportunities, both in Kansas and other eNLC states. Of course, this all adds up to better pay, many more job opportunities, and a wider range of leadership and management positions becoming available to you.
<!- mfunc feat_school ->
Featured Programs:
Sponsored School(s)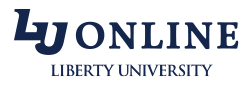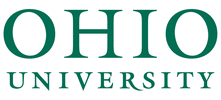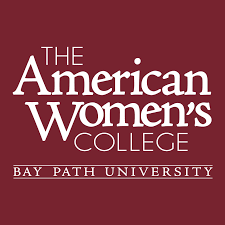 <!- /mfunc feat_school ->
Thanks to the collective push to produce more BSN-prepared nurses by 2020, there are an increasing number of incentives and options available to LPNs interested in going back to school to earn a BSN en route to qualifying for an RN license.
If the thought of heading back to school and attempting to balance not just the rigors of college but also your full-time LPN job leaves a pit in your stomach, you're not alone. With this in mind, many nursing colleges and universities have implemented the LPN-BSN option, a unique hybrid program that's designed to move LPNs through a full BSN curriculum in less time and at a lower cost.
By taking into account your previous nursing education and experience, these programs allow you to transfer in as many as 20-25 credits to get a jumpstart on your BSN education.
But that's not all. Because current LPNs like you don't have the luxury of quitting work to focus on earning a BSN, many schools offer flexible scheduling and online delivery options. This means studying wherever and whenever it's most convenient for you.
A Closer Look at LPN to BSN Programs in Kansas and Online
With your current LPN license in hand, you can complete an LPN-BSN program in about 5-6 semesters, depending on the program's articulation plan.
While some programs will require you to pass a general assessment for admission into the program, others will accept your previous LPN education and experience and articulate credits based on a number of factors that include the hours/years of experience and the number of years since you completed your LPN program. You may be able to also transfer some of the courses from your LPN program, provided you passed with a minimum GPA (usually 2.5). You may also be required to complete a series of bridge courses before starting the BSN program.
The bottom line is that your past experience and education will allow you to transfer a number of credits that will satisfy some of your BSN core courses. Because this process really does vary between institutions, you'll want to look at the specific requirements of each program.
Before starting the BSN core, you'll need to first get your pre-requisites out of the way. This means completing about 50 credits in courses like:
Chemistry
College Algebra
College Writing
Developmental Psychology
Human Anatomy
Microbiology
Nutrition
Statistics
The BSN core of the program, which includes both courses and clinical experiences, is designed to prepare you to be a generalist provider, meaning you can expect these courses to cover care with a diverse population in a variety of settings. These courses often include:
Mental Health Across the Lifespan
Child and Family Nursing
Maternal-Newborn Nursing
Adult Nursing Care
Community Nursing
Advanced Principles of Aging
While many/all of the courses in some LPN-BSN programs can be completed online, you'll still need to satisfy the program's clinical requirements by completing experience hours at approved clinical sites in your area. Depending on your program requirements, you may be able to complete some or all of your clinical requirements at your place of employment, making the process a much easier and more convenient one.
Just some of the sites in Kansas where you can earn clinical credits include:
Newman Regional Health, Emporia
University of Kansas Health System, Kansas City
University of Kansas Cancer Center, Kansas City
Kansas Heart Hospital, Wichita
Children's Mercy Hospital Kansas, Overland Park
Kansas Medical Center, Andover
How to Become an RN in Kansas by Completing an LPN to BSN Program
Once you've completed your LPN-BSN degree, contact the Kansas State Board of Nursing and complete both an RN license application and the Pearson Vue registration process (both can be completed online). Once your application is approved by the Board, you can schedule to take the NCLEX-RN exam through Pearson Vue and earn your RN license.
Incentive Programs for LPNs Pursuing BSNs in Kansas
The cost of going back to school to earn your RN license has likely crossed your mind. It may even be a reason you haven't yet pulled the trigger on a BSN degree. However, your current employer may be the answer to your financial concerns. This is because many Kansas healthcare employers offer tuition assistance in the form of scholarships, grants, and tuition reimbursement programs.
For example, the University of Kansas Health System supports career advancement with their LPNs and offer tuition reimbursement for advancing their degrees. Hays Med, within the university system, only hires nurses with less than a BSN if they agree to earn their BSN within four years of their hire date. They offer tuition reimbursement to help LPNs reach this goal.
Learn more about financial incentives for returning for your BSN through your employer's human resources office.