Obtaining an RN license in Kansas through a Bachelor of Science in Nursing program prepares graduates for a wider variety of specialized clinical roles and higher starting salaries than their ADN-qualified peers.
<!- mfunc search_btn -> <!- /mfunc search_btn -> <!- mfunc feat_school ->
Featured Programs:
Sponsored School(s)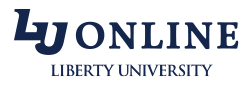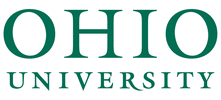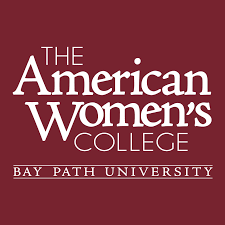 <!- /mfunc feat_school ->
While a U.S. Department of Health and Human Services report places the current number of RNs in Kansas at roughly 28,500, only a relatively small proportion of these nurses hold BSN degrees. This is despite the fact that the Kansas Action Coalition's goal is to see 80% of all licensed nurses in the state hold BSN degrees or higher by 2020.
To help meet this long-term goal, the Kansas Action Coalition has accepted a grant from the Robert J. Woods Foundation designed to make BSN programs more accessible to nursing students, setting a short-term goal of increasing the percentage of BSN-educated RNs in the state to 54% by the end of 2015. This initiative, though exciting, also indicates a high need for BSN-educated RNs and a wide disparity between the desired and actual number of BSN-prepared RNs in Kansas.
While the Kansas Board of Nursing confers RN licenses to both ADN and BSN graduates, trends in the healthcare field are contributing to making the BSN path a wise option.
Enrolling in an Online or Campus-Based Pre-Licensure BSN Program in Kansas
There are multiple pre-licensure programs in Kansas through which students can earn a Bachelor of Science in Nursing and obtain an RN license. Many of these programs offer convenient online options for those making career changes.
Board-approved campus-based programs are located in the following cities:
Topeka
Wichita
Emporia
Hays
Salina
Olathe
Pittsburg
Kansas City
Leavenworth
Prerequisites for a Pre-Licensure BSN Program
Before enrolling in one of these Bachelor of Science in Nursing programs, academic institutions in Kansas generally expect prospective students to meet the following entry requirements:
Apply for admission through the online Nursing Centralized Application Service (NursingCAS) here and pay a $45 application fee
Submit transcripts from all colleges/universities attended, if any
Submit three letters of recommendation
Submit a program-specific supplemental application if required by the institution
BSN Program Course Outline
After meeting these requirements and gaining admission to their institution of choice, prospective students begin general education coursework followed by professional nursing courses. Some programs require students to apply for admission to the BSN program before general education courses, while others have students complete these lower level courses and then apply to take BSN coursework.
In either format, students generally need to complete 120 credits before graduating with a Bachelor of Science in Nursing degree. Such coursework might include:
General Education:
English Composition
Speech & Communication
Psychology
Sociology
Microbiology with Lab
Chemistry with Lab
Physiology
Nutrition
Statistics
Professional Nursing Education:
Communicating and Managing Healthcare Information
Alterations in Physiological Functioning
Pharmacology
Therapeutic Interventions
Nursing Across the Lifespan
Development of a Microsystem Leader
Evidence-Based Practice
Nursing with Diverse Populations
Nursing in an Evolving Healthcare System
Clinical Experience
To supplement in-class learning, Bachelor of Science in Nursing programs in Kansas require that students complete a clinical experience rotation in a hospital or clinic. In some cases, portions of this requirement may be satisfied online. Nursing programs also offer students an opportunity to gain experience through partnerships with facilities in local communities:
Via Christi Clinic
Hunter Health Clinic
GraceMed Health Clinic
St. Francis Health Center
Passing the RN Exam and Entering the Nursing Field in Kansas
Prior to beginning their career as an RN, BSN degree program graduates in Kansas will need to obtain a license through the Kansas State Board of Nursing. This requires that they send in official transcripts and an RN license application, as well as pass the NCLEX-RN exam and a background check.
<!- mfunc search_btn -> <!- /mfunc search_btn ->
Taking the NCLEX-RN in Kansas
The Kansas State Board of Nursing outlines the following prerequisites for registering and taking the exam:
Submit a completed RN license application, fee, waivers and fingerprints to the Kansas State Board of Nursing here.
Register with NCLEX for the NCLEX-RN exam
After receiving the materials above, the Board will submit an "approval to test" to the testing company
Students receive an email with authorization to test and phone numbers for local testing centers
Register and take the NCLEX-RN exam
If applicant passes the exam and all materials including a transcript are received, the Board will then issue a Kansas RN license
Nurse Residency and Career Opportunities After Graduation
To facilitate a smooth transition into nursing after graduation, many medical facilities in Kansas often offer nurse residency programs for BSN graduates.
Among the hospitals offering residency programs are:
Kansas Heart Hospital in Wichita – The hospital features a management program that pairs upper and lower level employees together to share expertise and improve performance. Each department has a fixed nursing ration, and the facility also offers a tuition reimbursement program should BSN prepared nurses choose to specialize further or pursue a Master of Nursing or Doctor of Nursing Practice degree.
St. Luke's Health System in Leavenworth – St. Luke's Nurse Residency Program is based on the National Council of State Boards of Nursing's Transition to Practice model, and features 12 months of training in topics ranging from Communication and Teamwork to Professionalism and Patient-Centered Care. Bi-monthly modules and discussions ensure BSN graduates are making a smooth transition into the nursing field.
Not only is a BSN degree a requirement for many specialized nursing positions in oncology, gynecology, psychiatry and other areas, an RN license and the skills acquired in a BSN degree program prepare Kansas graduates for a wide variety of specialized nursing positions like the ones below:
Hematology and Oncology RN at the Blood and Marrow Transplant Program in Kansas City
Director of Nursing at Via Christi Villages in Wichita
Clinical Innovations and Health Practitioners Onsite Nurse at Humana in Kansas City