Kansas has been making strides in recent years when it comes to encouraging its RNs to earn a Bachelor's of Science Degree in Nursing (BSN).
<!- mfunc search_btn -> <!- /mfunc search_btn -> <!- mfunc feat_school ->
Featured Programs:
Sponsored School(s)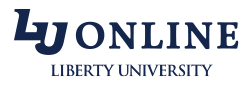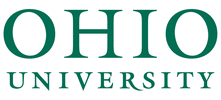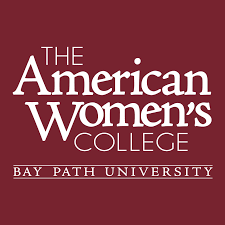 <!- /mfunc feat_school ->
In 2012 the Council for Nursing Articulation in Kansas released a report with the purpose of promoting the educational development of Kansas' nurses. The report was based on some important conclusions:
Educational advancement is essential in meeting tomorrow's healthcare needs
Nursing programs must do more to cooperate to make the educational development of RNs easier
Nurses are more satisfied when they can complete their educational goals
Since that report was released, Kansas has stepped up its efforts when it comes to graduating BSNs. Today there are 10 RN to BSN programs throughout the state that are facilitating the development of vital skills in tomorrow's workforce.
A recent survey carried out by the Kansas Action Coalition revealed that in 2013 there were 3,801 nurses with a BSN or higher working in 51 acute care hospitals across Kansas. 12 of these hospitals admitted to having informal BSN hiring preferences, and one acute care hospital had an official BSN preference policy. Among all 51 hospitals, nearly 60 percent of nurses had at least a BSN, and at the time the survey was taken there were 207 nurses who were currently enrolled in RN to BSN programs.
Besides hiring preferences, it is also common for Kansas's health care providers to offer their nurses financial incentives to return to college and complete a BSN.
The State of Kansas is also doing its part to encourage nurses with BSNs to practice using their full set of skills. A recent Institute of Medicine report pointed to the example that state regulations allow for a BSN in Kansas City, Kansas to work with less physician oversight than an RN with the same credential just across the border in Kansas City, Missouri. In fact, according to an article from NurseTogether, there is currently talk among Kansas's legislatures that a new law be put in place requiring RNs to obtain a BSN as a requirement for re-licensure.
RN to BSN Programs in Kansas
Preparing today's nurses for tomorrow's challenges, Kansas' RN to BSN programs strive to be as attractive as possible to prospective students. This means offering programs that feature:
Completion times that start with one year
Part-time programs that can be completed in several years
Generous transfer credit policies, including credits awarded for RN experience
Online class offerings
Clinical programs that are located throughout Kansas (and in some cases throughout the country) to accommodate students who are completing their BSN online
Financial aid and other economic incentives
Although most programs are available either partially or entirely online, there are 15 nursing schools in Kansas that offer a BSN at campus locations, 10 of which include an RN to BSN track. These ten are located in the cities of:
Wichita
Garden City, Overland Park, and Wichita West
Salina
Hays
Emporia
Pittsburg
Kansas City
Topeka
Leavenworth
A typical BSN will total around 125 semester credits and be divided as follows:
60 credits of undergraduate general courses
30 credits of nursing prerequisites
35 credits of core BSN nursing courses
Entry Requirements
Every RN to BSN program has its unique features, however there are many common traits shared among all. Typically a Kansas RN to BSN program will require applicants to possess these qualifications:
Current and unencumbered RN license
Associate's Degree in Nursing (ADN), AS, or AA degree
Some programs have a minimum GPA requirement, and this can be as high as 2.75
Because BSN programs include clinical segments, candidates will also need to meet requirements such as these either upon entry into the program or by the time their clinical starts:
Vaccinations and immunizations
Criminal background check
CPR and emergency first aid certification
Before BSN candidates can take the core BSN courses they will need to pass prerequisite courses like these:
College algebra
College English and writing
Anatomy and physiology, introduction and advanced courses
Microbiology
Developmental psychology
Statistics and probability
Chemistry
Sociology
Core BSN Nursing Courses and Program Outline
These courses are considered the upper-level courses, and usually make up a total of between 30-40 credits:
Aging and end of life nursing care
Current nursing issues
Pathophysiology
Evidence-based practice and research
Nursing pharmacology
Community nursing and public health
Child and family nursing
Adult and elderly nursing
Health care ethics and legal issues
Many of the core BSN nursing courses are completed in a clinical environment. Nursing schools can make clinical agreements with health care providers anywhere in Kansas or the nation. If the location of the clinical portion of the program is important, BSN candidates should ask about this when first applying to their nursing school of choice.
Nurses will already be familiar with clinical work, and may even be able to complete their clinical segment in their current place of employ. Health care provides that may offer clinical programs include:
Via Christi Hospital in Wichita
Shawnee Mission Medical Center
Stormont-Vail Regional Health in Topeka
KU Medical Center in Kansas City
Saint Luke's South Hospital in Overland Park
Anderson County Hospital in Garnett
Kansas Encourages Nurses to Earn a BSN
Kansas is marketing its RN to BSN programs from both sides– using schools and employers.
<!- mfunc search_btn -> <!- /mfunc search_btn ->
Some schools offer what are known as Career Advantage Pricing (CAP) tuition rates. This is a reduced per-credit rate for tuition that is available to adults who are enrolled in special programs, including RN to BSN programs. Besides tuition cuts, most schools offer their prospective students financial aid, student loan, and scholarship resources.
Employers also recognize that they benefit when nurses earn a BSN. That is why companies such as the following offer their Kansas employees tuition reimbursement and salary bonuses to encourage a BSN education:
Shawnee Mission Health
Stormont-Vail Health Care
Via Christi Health
Saint Luke's Health System
RN to BSN candidates can find additional resources with organizations like: