There's no shortage of research to back up the value of a BSN-prepared nursing workforce. Here's what we know: From better patient outcomes to better overall care, a predominately BSN nursing workforce is the answer to the biggest question facing the healthcare industry: how will our nation's healthcare system handle a steadily increasing population of aging Americans, many of whom have complex healthcare needs?
So, there's little wonder why the Institute of Medicine, backed by countless nursing organizations and policymakers, is pushing for an 80% BSN workforce by 2020.
<!- mfunc feat_school ->
Featured Programs:
Sponsored School(s)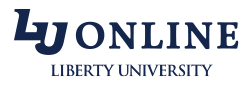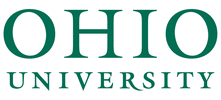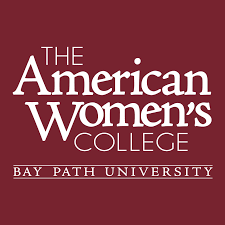 <!- /mfunc feat_school ->
While you started your nursing career as an LPN, you've likely been weighing the benefits of heading back to school to earn your RN and BSN. Sure, you can earn your RN through an associate degree program, but it's the BSN that's most appealing to you. Better pay, more complex job duties and responsibilities, and better opportunities for leadership and management roles are just a few of the perks that come with a BSN.
Plus, in addition to serving as a driving force for your personal career growth, a BSN will allow you to remain competitive in your profession. As of 2015-16, the Louisiana State Board of Nursing was glad to report that of 2,064 nursing graduates, 63% completed baccalaureate programs. Just 35% completed associate programs and 2% completed only a diploma program. That's a good start, and one that still gives hope to the prospect that the 80% mark could be reached in the not-too-distant future.
But let's face it—a four-year degree is a big commitment, and the time, money, and energy involved with earning your BSN and RN license weigh heavily on your mind.
However, there is an increasing number of specialty programs designed specifically for licensed LPNs. Often referred to as bridge programs, LPN-BSN programs may very well offer the streamlined path you need to dive back into college and earn your bachelor's.
With a clear trend toward the BSN, many colleges and universities have begun offering these unique hybrid programs for licensed LPNs who want to advance their careers and are looking for a convenient way to do so.
You'll immediately notice that LPN-BSN programs are structured to recognize and reward you for your previous education and experience, which means that a BSN that typically takes four years can be completed in a lot less time.
You'll also notice that many of these programs offer a partially or fully online curriculum, making the task of juggling your professional and academic responsibilities much easier. Studying wherever and whenever it's most convenient allows students like you to continue working full-time while completing your BSN program.
LPN to BSN Programs in Louisiana and Online
LPN-BSN programs have a curriculum that's specifically designed for the licensed LPN. However, how they recognize your past experience and education will depend on their articulation agreement. In general, these programs validate and award credit for your existing knowledge.
In most cases, you'll be awarded credits for your LPN license—often up to 20 credits. In Louisiana, the minimum number of credits transferred from an LPN program is 9. You may also be able to transfer other credits from previously completed college coursework or from previous experience.
You may also need to pass a basic skills assessment as a condition of your admission. In some cases, programs may use scores from this assessment to narrow down the admission pool.
Before you begin the core of the BSN, you'll need to complete about 50 credits of pre-requisites. Some programs also require the completion of a number of "bridge" courses before admitting you into the BSN component of the program.
Pre-requisite courses usually include:
Anatomy and Physiology
College Algebra
Grammar and Composition
Statistics
Chemistry
Abnormal Psychology
Nutrition
The rest of the BSN's 120+ credits will be divided among the BSN core and the transferred/articulated credits from your LPN program. Because most BSN programs prepare you to become a generalist practitioner, you can expect the coursework and related clinical experiences to cover all patient populations in a variety of settings. BSN core courses often include:
Adult Health Nursing
Mental Health Nursing
Maternal Child Nursing
Nursing Research
Public Health Nursing
While many LPN-BSN programs allow you to complete most or all of your courses online, you'll need to satisfy the program's clinical requirements by completing your practical experiences at sites close to home. You may even be able to arrange some of your clinical experiences at your place of employment.
Just some of the clinical nursing sites in Louisiana include:
Promise Hospital of Louisiana, Shreveport
Cornerstone Hospital of Southwest Louisiana, Sulphur
Elizabeth Hospital, Gonzales
Brentwood Hospital, Shreveport
Women's and Children's Hospital, Lafayette
How to Become an RN in Louisiana by Upgrading Your LPN License
As you near the end of your LPN-BSN program, apply for an RN license through the Louisiana State Board of Nursing. You can register with Pearson to take the NCLEX-RN once you've submitted your application to the Board.
You'll receive a temporary permit once the Board has approved your application. The Board will allow you four attempts to pass the exam within four years of graduation. Once you've passed the NCLEX-RN, the Board will issue you an RN license in Louisiana.
How to Secure Funding to Cover the Cost of Earning a BSN
As a practicing LPN, you may qualify for a variety of financial incentives to complete your RN and BSN through your current healthcare employer. Many healthcare organizations offer employees tuition reimbursement, scholarships, and/or grants as part of their benefits package. It's a smart way for employers to increase the quality of their workforce and a great way for you to curb the costs associated with going back to school.
For example, Rapides Regional Medical Center in Alexandria offers tuition reimbursement of 90% for nurses pursuing their BSN.
Check with your employer's human resources department or refer to your benefits package to learn more about tuition assistance.