Prospective nursing students in Louisiana looking to pursue an RN license through an online or campus-based Bachelor of Science in Nursing program join a growing number of aspiring nurses that have come to recognize the many benefits of a bachelor's-level education over an associate's degree.
<!- mfunc search_btn -> <!- /mfunc search_btn -> <!- mfunc feat_school ->
Featured Programs:
Sponsored School(s)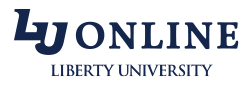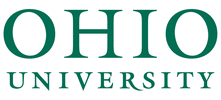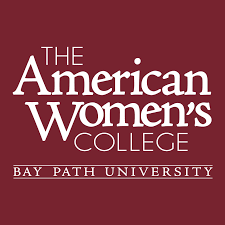 <!- /mfunc feat_school ->
Although the Louisiana State Board of Nursing still grants RN licensure to qualified ADN-educated candidates, graduates of BSN programs enjoy a significantly higher job placement rate within six months of graduation and are more likely to be hired in acute care settings according to a 2013 New Graduate Survey conducted by the Louisiana Center for Nursing.
At the same time, the Wall Street Journal reports hospitals are increasingly eliminating mid-level positions in favor of moving nurses into more highly skilled RN positions that require a BSN.
Students considering a pre-licensure BSN degree program in Louisiana can also take advantage of financial assistance and career support through the Louisiana State Nurses Association. The Association works to strengthen the nursing community, promote health within the profession, and gives away more than $100,000 each year to help nurses pursue their education.
Enrolling in a Pre-licensure BSN Program
Nursing students in Louisiana can choose flexible online BSN programs that accommodate work schedules, in addition to fourteen campus-based BSN degree programs located in the following cities:
New Orleans
Houma
Grambling
Pineville
Lake Charles
Thibodaux
Shreveport
Hammond
Baton Rouge
Lafayette
Monroe
BSN Degree Program Prerequisites
After choosing a program, prospective students typically need to meet entry requirements outlined by the academic institution before enrolling. Some of these are likely to include:
Fill out the school's application for the Bachelor of Science in Nursing Program
Obtain approval to enroll in a clinical nursing course by the Louisiana State Board of Nursing here. To do so, a student must submit an application, a background check authorization form, two fingerprint cards and a $62.50 fee to the Board. This must be done at least 60 days before enrollingt in clinical nursing courses. If the student changes programs they must reapply with the Board.
Send transcripts from all colleges or universities attended, if any
Complete the Test of Essential Academic Skills (TEAS) and achieve an overall score of 58.7% with a minimum score of 69% in Reading and a minimum score of 63.3% in Math. The TEAS is a third-party national nursing exam that tests applicants' readiness for nursing coursework.
Submit a complete and up-to-date immunization record and CPR certification.
BSN Program Course Outline
After satisfying entry requirements and gaining admission to a BSN degree program in Louisiana, students will complete both general education and specific nursing coursework. Some institutions require admission to the nursing major prior to completing lower level coursework, while others require students to complete these classes before entering the nursing major and taking nursing courses.
In general, programs require a total of 120 credits between general and nursing courses for graduation. Classes might include:
General Education:
Anatomy & Physiology
Chemistry
Writing
Organic & Biological Chemistry
Principles of Nutrition
Human Development
Microbiology
Psychology
Professional Nursing Courses:
Adult Health Nursing
Nursing Pharmacology
Psychiatric Mental Health Nursing
Community Health Nursing
Nursing Care of Childrearing Families
Leadership and Management in Professional Nursing
Management of High-Risk Clients
Clinical Experience
BSN degree programs also require that students have hands-on clinical experience to complement their academic coursework. Some schools offer flexible online simulations where students can complete a portion of their experience, however, students more commonly do rotations at hospitals or other medical facilities that have partnership agreements with their nursing school. Among the facilities with such agreements in place are:
Our Lady of the Lake Regional Medical Center in Baton Rouge
LSU Health Sciences Center in Shreveport
Interim LSU Hospital in New Orleans
Taking the NCLEX-RN and Entering the Nursing Field as a BSN-Educated RN
Before practicing as a registered nurse, BSN graduates must also obtain an RN license through the Louisiana State Board of Nursing. To do so, a graduate must pass the NCLEX-RN exam and submit a license application along with a $100 fee.
<!- mfunc search_btn -> <!- /mfunc search_btn ->
Taking the NCLEX-RN Exam
Before gaining their RN license, graduates of a Bachelor of Science in Nursing program must pass the NCLEX-RN exam. Below are the steps an applicant must take in order to register and complete the exam:
Apply for a license with the Louisiana State Board of Nursing and pay the application fee
Submit fingerprints with application
Register with the testing company for the NCLEX-RN exam
After receiving an authorization to test, schedule an examination. Candidates who have registered but have not yet taken the exam may be granted a temporary permit by the Louisiana State Board of Nursing
Take the NCLEX-RN exam
Unofficial results can be viewed two days after the exam. Candidates who fail may submit a retake request to the Board along with a $100 retake fee
Residency and Career Opportunities
To increase overall workforce competency and ensure a smooth transition to practice, many medical facilities in Louisiana now offer nurse residency programs for graduates and soon-to-be graduates of Bachelor of Science in Nursing programs.
Jennings American Legion Hospital in Jennings
Not only does this hospital in south-central Louisiana offer a loan repayment program for BSNs should they choose to pursue further specialization, it also has mentorship and preceptorship options available that help facilitate a smooth transition into nursing positions after completing a BSN program.
Oschner Meadow Crest Hospital in Gretna
A division of Oschner Medical System, rated Louisiana's top hospital system by U.S. News and World Report in 2012, Meadow Crest hospital offers loan repayment, as well as mentorship programs where BSN graduates moving into RN roles can learn from seasoned peers.
In addition to these residency opportunities, graduates of BSN degree programs in Louisiana enjoy greater career opportunities and a wider variety of possible roles in the medical field than their ADN-qualified counterparts. The following are a few positions into which RN licensed graduates of a BSN program might transition:
Clinical Liaison at Bioscrip in Metairie
RN Auditor and Trainer in Baton Rouge
Case Manager at Louisiana Medical Center & Heart Hospital in Lacombe