Patient mortality rates decrease and patient outcomes improve when hospitals staff more BSN-educated RNs. In recognition of this fact, and in light of the spiking demand for BSN-educated nurses, professional organizations, state leaders, and health care employers are joining forces to encourage Louisiana's ADN-educated RNs to return to school for their BSN.
<!- mfunc search_btn -> <!- /mfunc search_btn -> <!- mfunc feat_school ->
Featured Programs:
Sponsored School(s)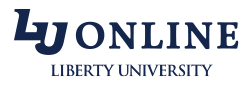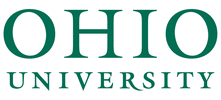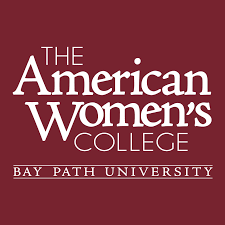 <!- /mfunc feat_school ->
According to the Louisiana State Board of Nursing's Annual Report for 2013, over the past four years there has been a 115 percent increase in the number of nurses enrolled in Louisiana's RN to BSN programs. The graduation rate from pre-licensure BSN programs has also increased sharply over this same period, up by 84 percent.
The State of Louisiana is doing its part by allowing each nursing school to have autonomy when it comes to implementing the Louisiana Nursing Education Articulation Model. Since the merger of Louisiana's community and technical colleges, RN to BSN programs have used the state's articulation model to ensure academic transfer credits, including those earned through nursing experience, are adequately awarded to RNs entering BSN programs.
Coalitions of professionals are also playing an important role in encouraging nurses to earn their BSN. For example, the Louisiana Action Coalition (LAC) has created a tuition reimbursement program that encourages nurses to earn their BSN, especially those from an ethnic minority background.
Louisiana's RN to BSN Programs
Louisiana's nursing schools that offer RN to BSN programs provide an important pathway for nurses to improve their academic qualifications, which will undoubtedly translate into better professional and patient care skills.
To allow nurses to enroll in school while working, most RN to BSN programs have the option for distance or online learning. To further accommodate their students, many RN to BSN programs also offer flexible completion timelines, which range from 12 months to two years.
In addition to online programs, there are RN to BSN programs located throughout Louisiana, including in the cities of:
New Orleans
Grambling
Thibodaux
Shreveport
Baton Rouge
Hammond
Lafayette
RN to BSN Program Admission Requirements
RN to BSN programs typically grant credit for candidates who have a nursing diploma, Associate's Degree in Nursing (ADN), AA, or AS degrees. Often times at least half of the entire BSN credit load can be substituted with these credentials, especially if they involved an emphasis on science. Credit can also be awarded for nursing experience.
Each of Louisiana's RN to BSN programs can set its own admission requirements. These usually include:
RN license
Nursing diploma, ADN, AS, or AA degree
Minimum GPA of at least 2.0 or higher
Each program will also have its own list of prerequisites that must be completed before nurses can start on BSN courses:
General biology and biology lab
General chemistry
Anatomy and physiology, introductory and advanced
Microbiology
General psychology
Language arts and English composition
Statistics and college mathematics
Program Outline and Structure
A BSN degree is comprised of the following approximate semester credits:
60 credits – undergraduate courses, typically what makes up an AA, AS, or ADN degree
30 credits – BSN nursing prerequisites
30 credits – core BSN nursing credits, including the clinical segment
In most cases the core BSN courses must be completed from the school of nursing and cannot be replaced by transfer credit. These are the courses that form the fundamental substance of the BSN program:
Professional nursing practices
Health and physical assessments
Community health nursing
Nursing management and leadership
Advanced nursing concepts and professional practice
Pathophysiology
Research in nursing
Ethical and legal nursing issues
Completed as part of the final phase of the RN to BSN program and often including core courses, the clinical segment can take place at a health care facility such as a community clinic, long-term care facility, or hospital. Because BSN candidates will be working with vulnerable members of the public, the clinical segment can have its own requirements such as:
Criminal background check
Vaccinations and immunizations
CPR and first aid certifications
Liability insurance police
Many nursing schools have clinical agreements with health care providers at locations across Louisiana. This ensures that distance and online learners can complete a clinical program that is near their physical location. Clinical programs can be offered at places like:
LSU Health Shreveport
Baton Rouge General Medical Center
West Jefferson Medical Center
Lafayette General Medical Center
Willis-Knighton Medical Center in Shreveport
Feist-Weiller Cancer Center
Our Lady of the Lake Regional Medical Center in Baton Rouge
Incentives Available to RN-BSN Students in Louisiana
Louisiana's private employers, and professional organizations all recognize that when nurses go back to school for their BSN, everyone wins. That is why each of these different segments of society offers incentives for nurses to complete an RN to BSN track.
<!- mfunc search_btn -> <!- /mfunc search_btn ->
BSN candidates can find scholarship and grant opportunities with virtually every nursing school they attend. Some of these programs include:
Louisiana Council of Administrators of Nursing Education (LACANE) Award
Louisiana's Tuition Opportunity Program for Students (TOPS)
Louisiana Go Grant
With a nod toward the impact a BSN can have on a nurse's patient care, many employers throughout Louisiana also recognize that it is worth their while to invest in their workforce. That is why the following employers provide tuition reimbursement programs to help their own nurses return to school to earn a BSN:
Ochsner Medical Center
Our Lady of the Lake Regional Medical Center
Baton Rouge General Medical Center
Tulane Medical Center
Willis-Knighton Medical Center
East Jefferson General Hospital
These professional organizations can also help steer nurses towards the RN to BSN program that is best for them: