The biggest argument most LPNs make against returning to college for a BSN degree is that it's just too expensive. Which is true, especially considering the fact that most LPNs are already working full-time to make ends meet. And even though LPN-BSN are streamlined to greatly accelerate your pace and reduce expense, it's still a big investment.
<!- mfunc feat_school ->
Featured Programs:
Sponsored School(s)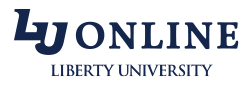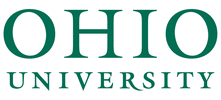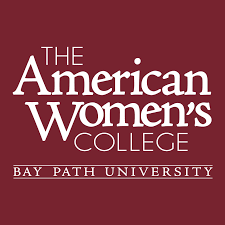 <!- /mfunc feat_school ->
Like any financial decision, it's best to let the numbers be the deciding factor. The bottom line is that if you look at how much more money you stand to earn as a BSN-educated RN even in the first handful of years, you'll find it's clearly worth it:
According to the United States Department of Labor, in 2017 registered nurses in New Hampshire earned a salary within the range of $51,200-$95,680.
In that same year, licensed practical nurses in the state earned within the range of $40,210-$62,860.
These statistics show that you could potentially recover the cost of earning a BSN in a few short years. Plus, there are LPN-BSN programs available online so it won't interfere with your work schedule. And even better, many employers will allow you to complete your clinical requirements while on-the-job without the need to relocate. So what are you waiting for?
What to Expect When Enrolling in an LPN to BSN Program
Even though New Hampshire is short on LPN-BSN programs, you don't have to relocate to earn one. Accredited online programs provide the obvious solution. You're even welcome to explore distance learning programs available through out-of-state schools, with the New Hampshire Board of Nursing naming Indiana State University's online LPN-BSN program as one such example.
Most LPN-BSN programs follow similar admission requirements. Of course, they'll all require that you completed a practical nursing program and hold a current and valid LPN license. Some schools also request proof of liability insurance, background checks, immunizations, and CPR certification prior to enrollment.
The whole idea behind these accelerated programs is to recognize the education and experience practical nurses have, avoiding redundant coursework and reducing the timeline with generous transfer credit policies. Some also provide equivalency exams that allow LPNs to test out of prerequisite courses like college writing, introduction to microbiology, and general psychology.
The LPN-BSN curriculum is structured to prepare you for the NCLEX-RN exam to ensure an easy transition to RN licensure. Of course, each LPN-BSN is unique in terms of required credits but most demand around 80-100, depending on the number of credits you're able to transfer in. Unlike traditional BSN degrees, the LPN-BSN degree usually only takes three years to complete.
BSN Core Coursework
Core nursing LPN-BSN courses are those that directly emphasis major facets of the nursing profession. These courses are considered the heart of the curriculum. Since all accredited LPN-BSN programs follow similar educational standards, you can anticipant these core courses to remain relatively uniform. Some examples of these courses include:
Comprehensive Health Assessment
Nursing Care for Adults
Mental Health Nursing
Nursing Leadership
Community Health Nursing
Transition from LPN to BSN
Theoretical Basis for Nursing Practice
Licensure Preparatory
Clinical Component
The most exciting and critical part of any LPN-BSN program is the clinical training component. Regardless of whether the program is formatted for online or campus-based instruction, you can bank on spending a large majority of the degree satisfying clinical hour requirements. To make things nice and easy on busy working practical nurses returning to school, clinical rotations are completed locally, even if enrolled in an online program through a school based in a different state. It's possible that your current employer is among those that maintain agreements with area universities and out of state schools offering online programs.
Examples of where LPN-BSN nurses might complete clinical training include:
Center for Occupational and Employee Health
Manchester VA Medical Center
Breast Health Center
Littleton Regional Healthcare
Outpatient Surgery Center at Dartmouth
Exeter Hospital Physical Therapy
Saint Joseph Hospital
Capital Region Family Health Center
How to Migrate from an LPN to RN License Through the New Hampshire Board of Nursing
Nurses that qualify to become RNs greatly expand their professional opportunities to include employers in other states. New Hampshire is a member of the Nurse Licensure Compact (NLC), which means that getting an RN license here allows you to freely practice in other member states without the hassle of applying for additional state licenses. According to the NCSBN, there are already 30 member states within the NLC.
Follow these steps to become a licensed RN in New Hampshire:
Complete a FBI fingerprint and background check.
Complete the License by Examination (NCLEX) Application form.
Complete the Declaration of Primary State of Residency form.
Submit all documents to the New Hampshire Board of Nursing.
Request official school transcripts get sent to the Board.
Register for the NCLEX-RN examination through Pearson Vue.
Await your Authorization to Test notification.
Schedule and sit for your NCLEX examination.
Receive your RN license from the Board.
*To further details and application forms, click here.
Some LPNs are hesitant about taking on the expense that comes with earning a BSN. But there are actually plenty of local employers willing to offer incentives via sign-on bonuses, loan forgiveness programs, and tuition reimbursement plans to registered nurses in exchange for work commitments.