The New Hampshire Nurses Association (NHNA) encourages employers to make a voluntary commitment to only hire nurses who have at least a BSN. In response, many of New Hampshire's employers are now requiring newly hired nurses to either already have a BSN or to earn one by the year 2020. Health care providers know that having more BSNs on the workforce has been shown to reduce the rate of patient deaths.
<!- mfunc search_btn -> <!- /mfunc search_btn -> <!- mfunc feat_school ->
Featured Programs:
Sponsored School(s)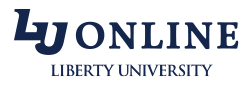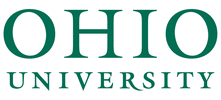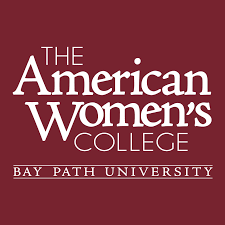 <!- /mfunc feat_school ->
In 2013 there were 1,509 nursing students in New Hampshire enrolled in BSN programs. Out of a total workforce of more than 20,000 professionals, the percentage of nurses with a BSN or higher is not increasing fast enough to meet the demands that a growing elderly population is placing on the healthcare system.
While having a BSN is an important part of providing superior patient care, it is also an important competitive attribute.
BSN graduates also pass the NCLEX-RN Exam at a higher rate than their counterparts who only hold an Associate's Degree of Nursing (ADN). In 2013, BSN program graduates had a pass rate on the NCLEX-RN that was eight percentage points higher than the state's ADN graduates. Once pre-licensure BSN program graduates have passed the NCLEX-RN Exam, they can apply for an RN license through the New Hampshire Board of Nursing.
BSN Nursing Programs in New Hampshire
New Hampshire is currently home to six colleges and universities that offer four-year BSN degrees to high school graduates and transfer students pursuing a path to RN licensure. These programs are located in the cities of:
New London
Keene
Manchester
Plymouth
Durham
A full pre-licensure BSN program is at least 120 semester credits, comprised of:
60 undergraduate and nursing prerequisite credits
60 upper-division nursing major credits
Pre-Licensure BSN Program Prerequisites
Students can usually complete their undergraduate and nursing prerequisite courses at any accredited institution, including online programs or community colleges, and then transfer to a nursing school where they will begin the upper-division nursing major courses. Colleges and universities with nursing programs usually offer an admission preference to their own students who have completed their undergraduate courses and nursing prerequisites in-house.
Most schools of nursing require students to have already completed the following prerequisites before granting them admission to the nursing component of the four-year degree program:
General psychology
Developmental psychology
English writing
Human anatomy and physiology
Drugs and diseases
Human development across a lifespan
Microbiology
Chemistry
Fundamentals of nursing
Admission requirements to a department or school of nursing may include any of the following:
Admission to main college or university
Declaration of a nursing major
Minimum cumulative GPA
Minimum grade in nursing prerequisite courses
Clinical admission requirements are usually also included in the initial nursing program admission requirements:
Proof of immunizations – varicella, MMR, hepatitis B, and tuberculosis
CPR and first aid certification
Health and liability insurance
Criminal background check
Core BSN Nursing Courses
Once students are admitted into a nursing program after spending the first two years completing prerequisites, they can start studying their core nursing courses. Many of these subjects are also introduced in clinical segments:
Patient centered care
Pathophysiology and pharmacology
Evidence based practices
Ethical and legal nursing issues
Nursing informatics
Community and collaborative nursing
Nursing research
Leadership and nursing
Advanced clinical care
Critical care nursing
Nursing for the child-bearing family
Adult and elderly nursing
Mental health nursing
Clinicals can take place anywhere a school of nursing has a clinical agreement, including hospitals, community centers, schools, and long term care facilities. Clinical locations can be spread out across the state, region, and even country, not necessarily taking place near the school of nursing. This can be particularly beneficial for students who are completing an online study program or who would have to commute long distances.
Examples of some clinical locations in New Hampshire include:
Auburn Village School
Bedford Ambulatory Surgical Center
Catholic Medical Center in Manchester
Community Hospice House in Merrimack
Concord Hospital
Dartmouth Hitchcock Medical Center in Manchester
Exeter Hospital
Hillsboro County Nursing Home in Goffstown
Holy Family Hospital Pediatric Clinic
Nashua Pediatrics
New Hampshire Hospital in Concord
YMCA in Manchester
Elliot Hospital in Manchester
Applying for an RN License with the State of New Hampshire Board of Nursing
Once students have graduated from their BSN program they can apply for an RN License by Examination with the New Hampshire Board of Nursing.
A complete application will include:
Fingerprint and background check sent directly to the Board
Completed application for licensure by examination
Academic transcripts sent directly to the Board by the applicant's school
Proof of registration for the NCLEX-RN Examination
Exam, licensure, and application fees
When the Board of Nursing has approved a candidate's application it will notify the NCLEX-RN testing company Pearson VUE, who will in turn mail an Authorization to Test letter to the applicant. This will allow the testing candidate to then schedule a time to take the NCLEX-RN. Candidates can initially register for the NCLEX-RN through the National Council of State Boards of Nursing (NCSBN). This organization also provides information and study guides for students preparing to take the exam:
When it comes to passing the NCLEX-RN, in 2013 New Hampshire's BSN graduates had a passage rate of 88 percent. This number can be compared with the average passing rate for New Hampshire's ADN students, which in that year was only 80 percent
Transitioning to RN Employment in New Hampshire
While students complete their clinical they should be mindful that clinicals can lead to employment. The supervisory staff at a student's clinical placement can be the best references for students who want to get their foot in the door for a full-time job after completing their degree and NCLEX-RN Exam. This is especially true at larger health care facilities with a higher turnover rate.
Employers prefer to hire students who already know their way around and have demonstrated themselves to be professional as well as competent. Students who perform well during their clinical segment may even receive conditional offers of employment, contingent upon earning a New Hampshire RN license.
Not only are traditional staff RN jobs open to graduates with a BSN; more advanced career options are also available:
Family health center director of nursing
Infectious disease nurse specialist
Clinical documentation nurse
Labor and delivery nurse supervisor
Clinical nurse manager
Intravenous team nurse
Nurse health care coordinator
Clinical informatics nurse