The buzz heard through the halls of nearly any nursing facility in Maryland is likely about the Institute of Medicine's push to achieve a national nursing workforce made up 80% of BSN nurses by 2020. Your employer may be encouraging it, and Maryland legislators are supporting it, but it still has to work for you. Is earning your RN and BSN really worth your time and effort?
A January 2017 op-ed piece in The Baltimore Sunreiterated the need for more BSN nurses, citing, among other things, that BSN-prepared RNs are able to better handle the demands of a growing number of insured Americans and a swiftly aging population with complex healthcare needs. Maryland is among one of 16 states in the nation projected to have a nursing shortage by 2025. Currently, just 50% of Maryland RNs currently hold a BSN.
<!- mfunc feat_school ->
Featured Programs:
Sponsored School(s)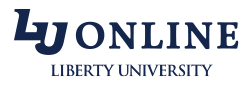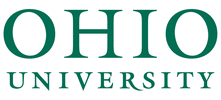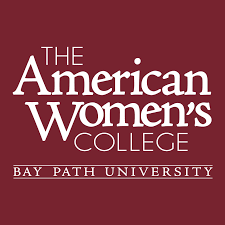 <!- /mfunc feat_school ->
While you undoubtedly want to help the nursing profession in Maryland achieve the best healthcare outcomes, the decision whether to return to school to earn your RN and BSN is ultimately a personal one, often dictated by the amount of time and money you have to invest.
But many colleges and universities are one step ahead, offering LPN-BSN programs for practical nurses like you that are specifically designed to recognize your past experience and education and provide you with an accelerated course of study that will allow you to earn an RN and BSN in less time and with less money. But that's not all—these programs are also often offered partially or entirely online, allowing you to better handle the rigors and time constraints associated with going back to school while holding down a full-time job.
These programs will prepare you to take the NCLEX-RN exam and earn your RN license in Maryland, while the BSN will qualify you to take on specialized roles in clinical practice from oncology to the ICU, as well as managerial and leadership positions. It will also allow you to earn a larger paycheck than your associate-prepared RN colleagues while positioning you nicely to continue work at the graduate level and assume positions in academia, research, and administration.
According to The Baltimore Sunarticle, "having a well-educated nursing workforce is critical to our future…" A BSN will not only help you ensure the vitality of Maryland's workforce but will also open up many doors for a lucrative and successful nursing career.
What to Expect from an LPN to BSN Program
LPN-BSN programs are specially designed to transition you from your current LPN role to a BSN-RN role. To qualify for admission into an LPN-BSN program, you'll need a current and valid LPN license. The number of years of experience you're expected to have varies between programs. You may also need to successfully pass a set of challenge exams designed to assess your current knowledge and skills. Admission often hinges on your ability to pass these exams, and the competencies you're able to demonstrate during the assessment period will help determine what courses and training you'll need, while also ensuring you don't double up on coursework and training you've already mastered during your practical nurse program.
You'll also be able to transfer some of the credits from your LPN program, but don't expect to transfer any courses you completed with anything lower than a 2.5 GPA. You may also find that while some programs accept a standard number of credits for your LPN license, others will require you to transfer specific courses. In many cases, you can expect to transfer about 20 credits into the LPN-BSN program. However, requirements for the transfer of credits tend to vary quite a bit from one program to the next, so it's important to pay close attention to this aspect when comparing programs.
You'll also want to pay attention to the delivery method of each program. If you're looking for convenience and flexibility, online programs are probably your best bet. Many programs offer a primarily online course delivery, which allows you to study wherever and whenever it's most convenient. Other programs will have some online courses coupled with some on-campus courses, and still other programs are offered on-campus only.
A traditional BSN program will consist of about 120 credits and four years of study; however, with the transfer of credits, you can expect to complete an LPN-BSN program in less time—often about 5-6 semesters.
Before you begin your BSN core courses, you'll need to satisfy the program's general requirements, which include about 50 credits in:
English
Introduction to Psychology
Applied Statistics
Communications
Chemistry for the Health Sciences
Nutrition
Anatomy and Physiology
Once you've completed the general ed requirements, you may be required to complete a number of bridge courses. Often times, these bridge courses satisfy some of your clinical requirements.
Your BSN core consists of about 60 credits that include courses and clinical experiences with a diverse population in a wide variety of settings:
Health Assessment
Pathopharmacology
Nursing Care of the Medical Surgical Patient
Core Concepts of Mental Health Nursing
Nursing Care of the Family
Evidence-Based Practice in Nursing
Community Health Nursing
Clinical experiences must be completed at approved sites close to home. Your successful completion of the program's bridge courses and your previous LPN experience may limit the number of clinical hours you're required to complete. Just a few of the clinical sites in Maryland include:
Western Maryland Regional Medical Center, Cumberland
Doctors Community Hospital, Lanham
Atlantic General Hospital, Berlin
Garrett Regional Medical Center, Oakland
The John Hopkins Hospital, Baltimore
How to Become an RN in Maryland by Completing an LPN to BSN Program
Once you've completed the LPN-BSN program, you'll qualify to earn your RN license in Maryland. Complete the online Nursing Licensure by Exam Application through the Maryland Board of Nursing. One you've applied, you can schedule with Pearson Vue to take the NCLEX-RN exam. Once your application is approved and you passed the NCLEX-RN, you will be issued an RN license in Maryland.
Incentive Programs for LPNs Pursuing BSNs in Maryland
Your current LPN position with a Maryland healthcare organization may allow you to significantly curb the cost of going back to school to earn your RN and BSN. This is because many of Maryland's healthcare employers offer financial assistance to nurses who advance their education. Just some of the incentives offered include tuition reimbursement, scholarships, and grants.
For example, MedStar St. Mary's Hospital in Leonardtown offers an expanded ladder program for nurses that includes preceptorship programs, professional growth plans, scholarships, tuition assistance, and reimbursement for specialty certifications. Similarly, Holy Cross Health in Silver Spring offers full-time employees up to $3,000 per year toward approved educational courses, as well as a student loan repayment program offered to clinical nurses and other healthcare providers of $3,000 per year.
Check with your current employer's human resources department about financial incentives available to you to earn your RN and BSN.