According to a 2014 study outlined in Notre Dame of Maryland's Daily Record, nursing care from a facility where the nursing staff was comprised of 80-peercent or more BSN-prepared nurses resulted in 19% fewer incidents of patient readmission.
<!- mfunc search_btn -> <!- /mfunc search_btn -> <!- mfunc feat_school ->
Featured Programs:
Sponsored School(s)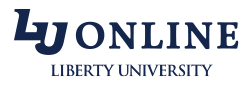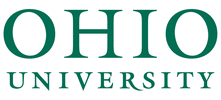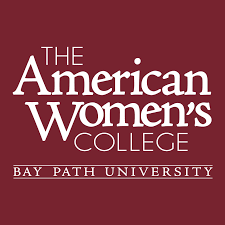 <!- /mfunc feat_school ->
In addition, BSN nurses earn more than their ADN qualified peers while providing significant cost savings to their employers, which often outweigh their increased pay. For this reason, hospitals in Maryland increasingly prefer to hire nurses with BSN degrees.
This trend, alongside calls from the Maryland Action Coalition and the Maryland State Board of Nursing for 80% of the state's nursing workforce to hold a BSN degree or higher by 2020, make a Bachelor of Science in Nursing the preferred pathway to RN licensure.
BSN degree candidates in Maryland are also eligible for grants and financial aid such as the Maryland State Nursing and Living Expenses Grant, a division of the Workforce Shortage Student Assistance Grant Program. Funding covers tuition and living expenses for BSN students while they attend nursing school provided they practice as a full-time RN upon graduation.
Enrolling in a Pre-Licensure BSN Degree Program in MD
Students in Maryland pursuing a Bachelor of Science in Nursing as a pathway to RN licensure may choose from flexible night and online course options, along with eight campus-based degree programs in the following cities:
Bowie
Baltimore
Salisbury
Stevenson
Towson
Takoma Park
Before enrolling in one of these programs, schools will typically require that students meet requirements such as:
Apply for admission to the academic institution and pay the admission fee
Send transcripts from all colleges or universities attended, if any
Complete the Test of Essential Academic Skills (ATI – TEAS) online or at a local community college. The TEAS is a nationwide, third-party exam that assesses student readiness for nursing coursework
Submit a personal essay and resume
Submit two letters of recommendation
Students in all clinical nursing programs in Maryland are required to hold a Certified Nursing Assistant (CNA) license. This application also requires a background check
BSN Program Course Outline and Clinical Experience
After meeting these requirements, students complete general education and professional nursing coursework. Some institutions allow admission to the BSN program immediately upon enrollment. Others require students complete the first two years of general education courses, maintain a minimum GPA and complete a separate application before taking upper-division nursing courses.
Degree programs typically require 120 credits prior to graduation. Students will take classes similar to the following:
General Education:
English Composition
General Chemistry with Lab
Human Anatomy & Physiology
Microbiology
Sociology
Psychology
Human Growth and Development
Statistics
Nutrition
Professional Nursing Courses:
Physiologic and Pharmacologic Considerations for Health Promotion
Fundamentals of Nursing Care in the Context of Older Adults
Pathopharmacology in Adults
Medical-Surgical Nursing in the Adult Population
Psychiatric Mental Health Nursing
Health Care Delivery System Informatics
Infant, Child and Adolescent Nursing
Complex Nursing Care of Patients with Co-Morbid Conditions
Maternity, Newborn and Women's Health Nursing
Hands-on clinical experience is also a component of Bachelor of Science in Nursing degree programs in Maryland. Some programs offer flexible online simulations where working students can complete a portion of the required hours, however more often student do a rotation at a medical facility in partnership with their academic institution. Among such facilities are:
Sinai Hospital in Baltimore
Medstar Health in Baltimore and Columbia
Genesis Health Care in Silver Spring, Towson and Annapolis
Roland Park Place in Baltimore
<!- mfunc search_btn -> <!- /mfunc search_btn ->
Entering the Nursing Field in Maryland as a BSN-Educated RN
Before entering practice as a Registered Nurse, Bachelor of Science in Nursing degree program graduates must apply for an RN license with the Maryland State Board of Nursing and pass the NCLEX-RN exam.
Taking the NCLEX-RN Exam
Below are the steps an applicant must take in order to register and complete the exam:
Apply for a license with the Maryland State Board of Nursing, submit a passport-style photo and pay the application fee
Pass a background check. Students who passed a background check when obtaining their CNA license must repeat the process.
Register with the testing company for the NCLEX-RN exam and pay the $200 exam fee.
After receiving an authorization to test, schedule an examination. BSN graduates who have registered but have not taken the exam may practice as a Nursing Graduate for no more than 90 days from graduation.
Take the NCLEX-RN exam.
Candidates who fail may retake the test after 45 days.
Residency and Career Opportunities After Graduation
In keeping with state calls for a more qualified nursing workforce, hospitals and clinics in Maryland offer nurse residency programs to facilitate a smooth transition to practice for Bachelor of Science in Nursing graduates. Among these are programs at the following facilities:
University of Maryland Medical Center in Baltimore – UMMC offers multiple programs for BSN candidates at various stages in their education. The Student Nurse Resident program is a paid 11-week summer opportunity for BSN students prior to graduation where students work one-on-one with a nurse preceptor, attend education classes and present a poster project at the end of the summer. The facility also offers Nurse Fellowships after graduation where BSN prepared RNs attend courses and workshops as they rotate through multiple departments.
Holy Cross Health in Silver Spring – Holy Cross offers residency opportunities specific to the various departments in which BSN graduates are hired. Programs last between three and six months and include didactic and unit-based learning. Among the departments new graduates might work are Critical Care, NICU, Operating Room-Surgery, Emergency Department and Labor and Delivery/Maternity.
In conjunction or after such residency programs, graduates of Maryland BSN degree programs are eligible for a wider variety of possible roles in the medical field than their ADN-qualified counterparts. The following are a few such positions:
Med-Surg Nurse Clinician at Suburban Hospital in Bethesda
Clinical Mobile Health Vehicle Nurse at Kaiser Permanente in Rockville
Clinical Nurse- Rapid Response Team at UM Medical Center in Baltimore