By 2020, the goal is for 80 percent of Maryland's Registered Nurses to hold a Bachelor of Science in Nursing (BSN) degree. The Maryland Regional Action Coalition and the Institute of Medicine (IOM) set this lofty yet achievable objective into motion. Together, they proposed legislation that would require the state to have more BSN-educated RNs by that year, further advancing the art and science of nursing in Maryland.
<!- mfunc search_btn -> <!- /mfunc search_btn -> <!- mfunc feat_school ->
Featured Programs:
Sponsored School(s)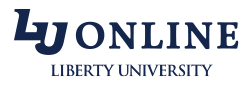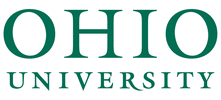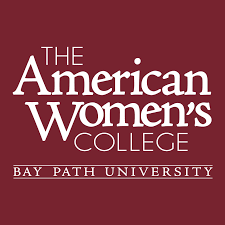 <!- /mfunc feat_school ->
Reasons why the BSN degree is favored over the ADN include the increasingly complex health care needs of patients and the growing number of medical and acute care facilities in Maryland seeking Magnet recognition through the American Nurses Credentialing Center (ANCC) (a credential that denotes the highest quality of nursing).
The Health Resources and Services Administration notes that nationwide, between 2007 and 2011, the number of RNs seeking a BSN increased 86 percent. During that time, 60 percent of Maryland's first time licensed RNs graduated with an ADN.
Maryland is making it easier for RNs to pursue RN-BSN completion programs by offering grants and financial aid. In 2009, the Maryland Higher Education Commission and the Health Services Cost Review Commission awarded $20.1 million in grants to Maryland colleges in an attempt to increase the number of BSN graduates.
Maryland's Online and Campus-Based RN to BSN Programs
As of 2013 there were eight BSN degree programs recognized by the Maryland Board of Nursing (MBON), in cities such as Baltimore, Salisbury, Takoma Park and Bowie. Some of these programs have online education options designed to accommodate licensed RNs pursuing BSN completion.
Prerequisites for RN to BSN Programs in Maryland
RN to BSN programs in Maryland carry prerequisites that must be met before enrollment. They may include:
A minimum cumulative GPA of 2.5 in prior coursework (must include transcripts of all coursework completed up to this point). Specific courses that must be completed before enrolling in a Maryland BSN program usually include:

Anatomy and Physiology
Communication
Human Growth and Development
Sociology or other Social Science course
Psychology
Microbiology
English
Statistics or other college-level math
Chemistry
Nutrition
Holding a current Maryland RN license in good standing

Under Maryland's RN to BSN Articulation Agreement, new students are granted 30 upper-division nursing credits for their RN license
Providing a writing sample that explains personal and professional reasons for pursuing a BSN
The typical Maryland RN to BSN program is 120 credits in length. Most schools provide the option of taking some of the classes at another school and transferring the credits. However, under the Maryland RN to BSN Articulation Agreement, approved by the Maryland Higher Education Commission Advisory Committee and the Deans and Directors of Baccalaureate and Associate Degree Programs, no more than 70 non-nursing credits may be transferred from a community college. Nursing credits cannot be transferred from a community college to the school providing the BSN program.
<!- mfunc search_btn -> <!- /mfunc search_btn ->
RN to BSN Program Content Outline
Students must complete at least 30 core nursing BSN courses at the school that will award the BSN degree. Major RN to BSN courses include:
Information technology in health care and nursing
Pathophysiology and physical assessment
Nursing research
Nursing leadership
Health in the community
Professional seminars
Upper level nursing electives
Clinical practicum
Depending upon a school's policies, clinical practicum may take place at any one of various participating medical centers and hospitals that partner with the BSN-granting school. Usually, the practicum must take place in a facility other than an RN's current place of employment.
Students will be evaluated and graded during their clinical practicum. Examples of settings for BSN practicums in Maryland include (but are not limited to):
University of Maryland Medical Center, Baltimore
Sinai Hospital of Baltimore, Baltimore
Adventist HealthCare, Gaithersburg
Baltimore Washington Medical Center, Glen Burnie
Dimensions Healthcare System, Cheverly, Bowie and Laurel
Johns Hopkins Medical Center, Baltimore
Life After Earning a BSN in Maryland
With a goal of 80 percent of the state's RNs becoming BSNs by 2020, a BSN degree is fast becoming the standard for Maryland's RNs. Many of Maryland's medical facilities have begun hiring only BSNs to work in specialized areas, such as pediatrics and intensive care.
Additionally, the state offers higher salaries to its BSN-educated RNs. According to the U.S. Department of Labor Bureau of Labor Statistics, as of May 2013, an RN in Maryland earned an average annual salary of $71,000, one of the highest in the country. With a BSN, RNs in Maryland can expect to earn about $10,000 more annually.
Upon earning a BSN, some RNs in Maryland choose to go on to earn a Master of Science in Nursing (MSN). Currently there are eight Board-approved MSN programs available statewide.
Internal hiring for jobs that involve more clinical responsibilities is typically extended to staff RNs that have gone on to complete BSN programs. Internal job opportunities have been extended to BSN-educated RNs in the following healthcare facilities as of February 2015:
Surgical Clinical Nurse Reviewer – Towson
Education Coordinator-Cheverly
Nurse Manager – Laurel
Health Resource Nurse- Annapolis
School Health Nurse- Frederick
Nurse Case Manager Supervisor- White Marsh
Neurotrama Clinical Care Nurse- Baltimore
Psychiatric Nurse Reviewer- Columbia
Mother Baby/Nursery RN – Clinton
Inpatient Care Manager- Baltimore
RNs interested in becoming Advanced Practice Registered Nurses (APRN) must enroll in a MBON-approved MSN or DNP program in their chosen APRN role and patient population focus. All of these programs require a BSN prior to enrollment. Most will require a minimum GPA of 3.0 in the BSN program.